Logan Paul & Bad Bunny Wrestling Exposes Shawn Spears' Beef With Other Full-Time Talent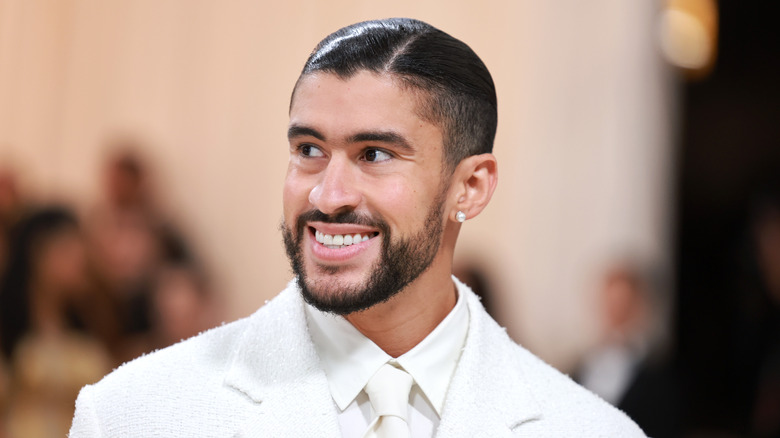 Theo Wargo/Getty Images
While some people in wrestling have an issue with celebrities coming in and taking spots away from full-time talent, Shawn Spears has recently revealed that he believes they expose a problem he has with contracted wrestlers. 
"I've got no problems with any of that," Spears told "Off Her Chops" about celebrities coming into wrestling. "What I've got problems with, and I see it a lot on a weekly basis, there's a lot of people who have contracts and feel they've made it and don't put any effort into their craft, and it shows. It shows in the ring, and then everybody complains."
Spears made it clear that Logan Paul and Bad Bunny don't have to come in and wrestle considering the success that they have both had in their chosen fields. However, the two men have impressed with their work so far, with the standard of celebrity performances having been raised in recent years due to good matches from the likes of Pat McAfee. Evidently, Spears believes that full-time wrestlers aren't working as hard to earn the spots that are available in the business.
While the "Chairman" didn't name any names or make it clear what company he was talking about, it was clear that he wants to see certain wrestlers working a little harder on improving. It's something that Spears does himself given that he has his own training school where he is working on the talent for the future, alongside himself.

If you use any quotes from this article, please credit "Off Her Chops" with a H/T to Wrestling Inc. for the transcription.