Road Dogg Comments On AEW's Jack Perry's 'Small Ball Mentality'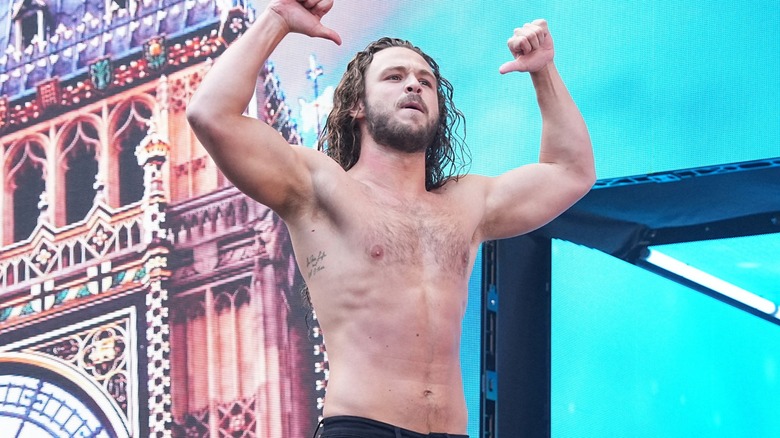 AEW
WWE Hall of Famer "Road Dogg" Brian James is not impressed with "Jungle" Jack Perry, following Perry's part in a backstage altercation with CM Punk at AEW All In. Punk has been fired, Perry has been indefinitely suspended, and James is fed up.
"It's just small-ball. It's small-ball mentality," James said on his "Oh ... You Didn't Know" podcast recently. He also noted that so much of the entire situation was generated by wrestlers paying too much attention to wrestling news sites and "dirt sheets," noting that much of that content stems from wrestlers using reporters as intermediaries to stir up other wrestlers. James said that he would have had a problem with Perry, too, had he called him out on live PPV like he did Punk.
"There's not enough people meeting you at the curtain when you say stuff like that," James chuckled. "It's small-ball mentality." James expressed his thoughts that all of the politicking and backstabbing in AEW is ruining one of the best parts of wrestling. "Camaraderie is the best thing about the business," James said. "Not money, not the wrestling — all that's really cool — but man, the best part about it is hanging out with the boys and having a good time."
"Yesteryear ... it wasn't crazy to see a fight," James continued, noting that guys would fight from the locker room to the airport, "but that don't happen nowadays ... People go on the internet and say whatever they want and don't get punched in the face." James shared his belief that society is in a worse place because people can't be put back in line after acting out online.