Tony Khan Says Jack Perry Is Suspended Indefinitely, Hasn't Been At AEW Since All In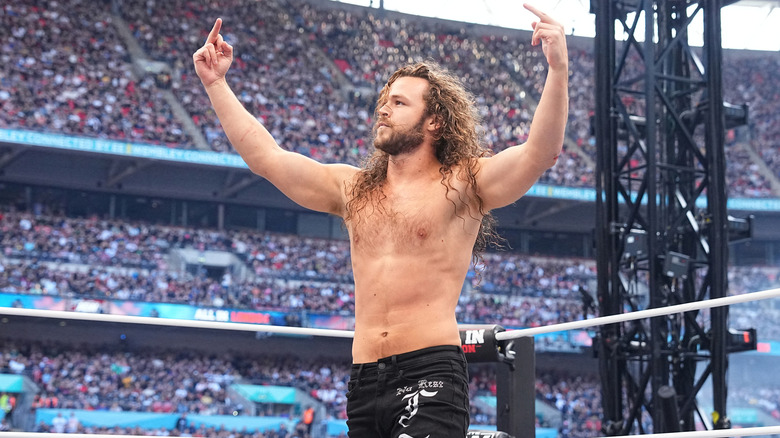 AEW
Tony Khan has confirmed that "Jungle Boy" Jack Perry has been suspended indefinitely, following his actions at All In. 
During the All Out post show scrum, Khan was asked about the status of Perry and if he has been handed any punishment after his backstage altercation with CM Punk. The AEW President revealed that all parties involved in the altercation, i.e. Perry and Punk, have been suspended.
"He's [Perry] been suspended indefinitely. I think we've suspended everybody in that investigation and then took further action after that based on what happened and came out of the investigation. As for Jack, we suspended Jack and, you know, as a participant in an incident backstage. And Jack hasn't been around but that's all I can say about it. At the time, we did suspend him and he hasn't been at AEW since AEW All In in London."
Punk reportedly shoved Perry after the latter directed a comment at the former during Perry's match against Hook at All In. Punk was later released by AEW on Saturday, ahead of the "AEW Collision" show.