Why Will Washington Is Excited To Have CJ Perry Join AEW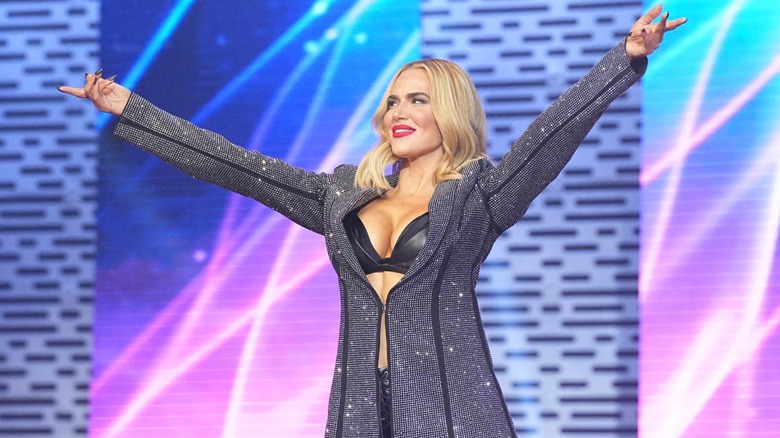 AEW
CJ Perry — known to WWE fans as Lana – made her AEW debut during All Out on Sunday, after her husband Miro had beaten Powerhouse Hobbs. Miro might be conflicted about his wife's presence in AEW but on "AEW Unrestricted," AEW Wrestling Administration Coordinator Will Washington made it clear that he thinks Perry will be a wonderful addition to the roster.
"I had been talking to her the day before and — it's not to say people would be 'amazed' — but she is so smart about pro wrestling," Washington said, "and I have to give her all the credit in the world. CJ Perry has such a mind for this stuff that I don't think people would — just based on the character she plays on-screen — recognize how much thought there is put into what she does and what she's done over the years," he continued. "I'm excited to have her on board. I'm excited to have her in AEW. I think that's a really cool thing."
AEW referee Aubrey Edwards also expressed her excitement that Perry was in AEW, noting the smart detail that Perry took off her heels before running down to the ring. Miro renounced his god and his wife after losing the TNT Championship, which makes Perry's presence in the company a new twist in a long-running story. Perry is not currently under a long-term deal with AEW, as Tony Khan noted her appearance was a "great surprise" — without commenting on how long fans can expect to see Perry sticking around.
If you use quotes from this article, please credit "AEW Unrestricted" with an h/t to Wrestling Inc. for the transcription.