Ace Steel Reportedly Released By AEW Again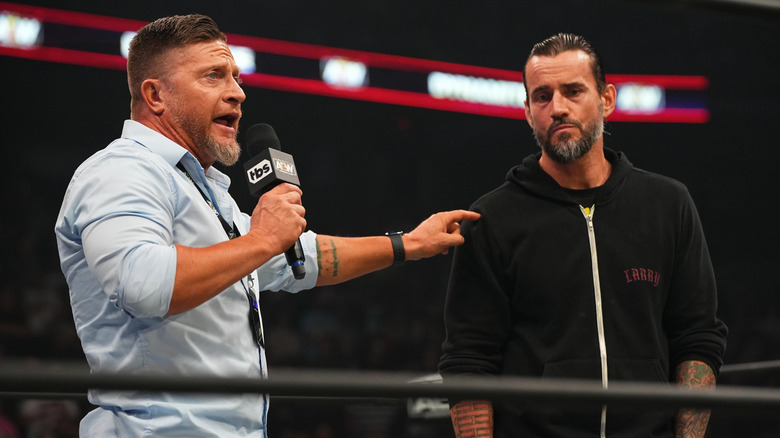 AEW
The aftermath of the backstage altercation between CM Punk and Jack Perry at All In continues, claiming another victim from the company's behind the scenes operation. 
According to PWInsider, AEW producer and coach Ace Steel has once again been released in the wake of CM Punk's dismissal last weekend, receiving notice earlier today. This marks the second time Steel has been let go from AEW following an incident backstage — and involving CM Punk.
Steel was initially fired after the infamous fracas that erupted following 2022's All Out. Punk's comments during the post-show media scrum led to some sort of brouhaha with Kenny Omega and the Young Bucks. In the room with Punk where it transpired, Steel got involved, allegedly biting Omega in the midst of the skirmish.
As one of the conditions of Punk's return to AEW earlier this year, Steel was rehired, which included the compromise of Steel not being physically present backstage during shows, particularly "AEW Collision," but being allowed to produce through Zoom calls. Steel was not in London at this year's All In for the latest confrontation. 
Reports indicate that there had been talks as of late about giving Steel something else to do, with AEW looking into allowing him to train talents somewhere in Florida. But in light of his exit, that is no longer the case. Steel had previously trained CM Punk, and also worked as a trainer and producer for WWE prior to ever joining AEW.