Why D-Von Says Ability To Create Something Special Explains The Dudley Boyz' Success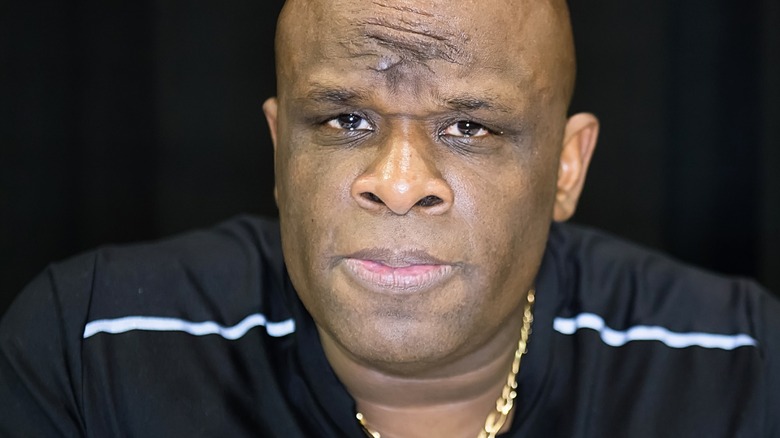 Gilbert Carrasquillo/Getty Images
Team 3D, aka The Dudley Boyz, have won gold and enjoyed success in every company they've been a part of, including ECW, WWE, NJPW, and Impact Wrestling. As such, the WWE Hall of Famers are widely considered to be one of the greatest tag teams of all time, despite the fact they started their careers as partners with a goofy comedy gimmick. During a recent interview with Sports Illustrated, D-Von discussed their humble origins and how they managed to reinvent themselves.
"We had a better run in TNA than we did in WWE," said D'Von, whose real name is Devon Hughes. "But that's our story — we've always been able to create something special. Look back, and you'll remember that the Dudley gimmick was not meant to be serious. It was masterminded by Raven, and Taz put his two cents into it, but it was meant to be a joke. At first, we were just happy to be part of it. But Paul Heyman believed in us, and we decided to take the tag team to the next level."
Bully Ray, real name Mark LoMonaco, added to the subject, explaining that the team's ability to be different has also been imperative to their success. He said that they never had the technical abilities of performers like Dean Malenko and Shane Douglas, so they instead modeled themselves after The Eliminators, Public Enemy, and The Pitbulls while also trying to be better than them.
The Dudley Boyz are still going strong in 2023 too, as they are set to reunite for Impact Wrestling's 1000th episode of television. Furthermore, they have reportedly signed new WWE contracts.