Don West & Mike Tenay Announced For Impact Hall Of Fame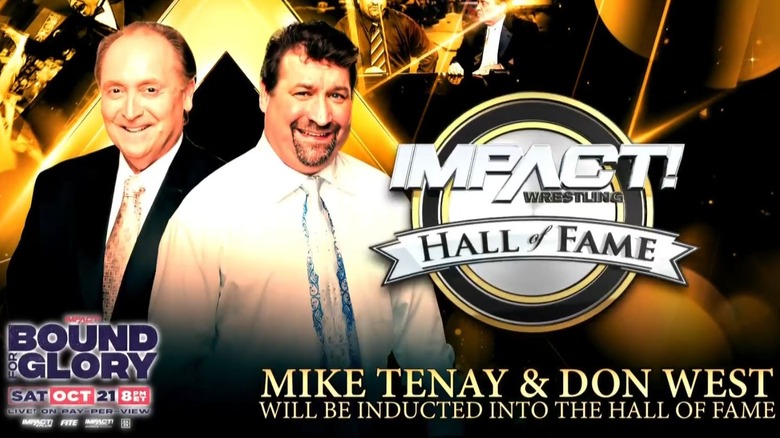 Impact Wrestling
The legendary commentary team of Mike Tenay and the late Don West will be honored with an induction into the Impact Wrestling Hall of Fame, it was announced Friday. Impact will hold its induction ceremony during its Bound for Glory pay-per-view in Chicago on October 21. Tenay and West will join a group of Impact elite like Kurt Angle, Earl Hebner, Gail Kim, Sting, Raven, Awesome Kong, and many more.
Tenay and West began commentating together for TNA back in its "Golden Years" at the Impact Zone in 2002 in Orlando, Florida. The pair teamed together through 2009, at which point Taz was introduced to the commentary team, replacing West. West continued working behind the scenes in Impact off and on over the next decade, but was diagnosed with brain cancer in 2021, which ultimately took his life the following year.
 "Tenay and West's contributions as the voices of Impact will forever be etched in history on this special night," the company said in a press release. Bound for Glory will emanate from Chicago's Cicero Stadium. It has been announced Will Ospreay will be returning for the event, as well as for Bound for Glory Fallout the following day, his first Impact appearances since 2016. It has not been announced who will face Ospreay, but his match is the only thing on the card so far. Stay tuned to Wrestling Inc. as more of the card for Bound for Glory takes shape.