Eric Bischoff Speculates On Whether CM Punk Might Be WWE-Bound After AEW Termination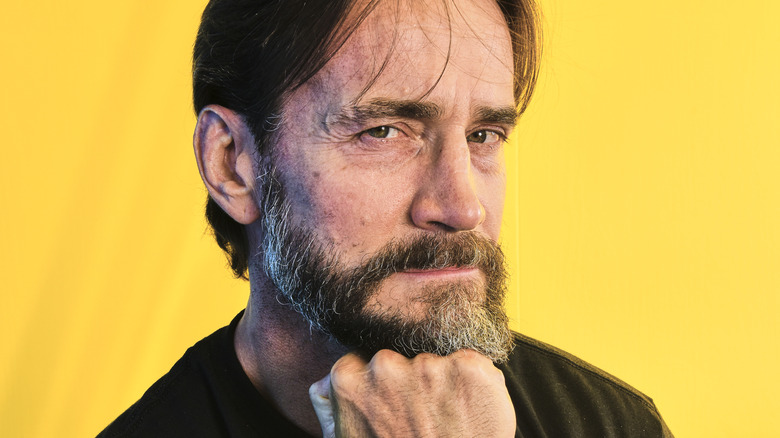 Irvin Rivera/Getty Images
During a recent episode of "Strictly Business," WWE Hall of Famer Eric Bischoff weighed in on what it would take for CM Punk to make a return to WWE.
"If I'm CM Punk and I wake up and have this conversation with myself," Bischoff said, "and I just look at the clock and the calendar and I go, 'Wait a minute. I've got maybe three years left. I could really make a lot of money and go out on a high note, end my career on a positive note instead of this negative one.' If Phil Brooks is the type of man that, first of all, recognizes it and realizes that he's at least fifty percent responsible for it, if not more, the way he's handled himself and conducted himself."
Bischoff pointed back to the AEW All Out 2022 media scrum as a moment where Punk "showed his a**" as a professional. He wouldn't consider doing business with him after the way he treated Tony Khan, going as far as calling it "unforgivable."
'The Environment Would Be A Lot Different In WWE'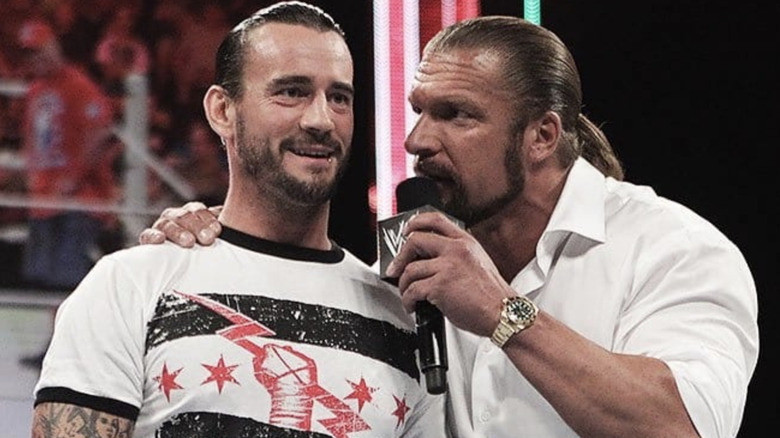 WWE
Bischoff continued, "However, if Phil can realize that he's much like anybody that's got a bad habit, eventually if you've got a bad habit that's holding you back from being more successful, then you've gotta fix that bad habit. If Phil can do that and sit down and have an honest conversation with Paul Levesque — Paul Levesque's a smart dude. I think if Paul Levesque were to truly believe Phil Brooks, then I think there's a shot. The situation, the environment would be a lot different in WWE than it was in AEW."
Bischoff noted that Punk won't be able to throw his weight around or try and intimidate people in a WWE locker room. He then brought up how he was welcomed in after doing "horrible" things.
"I'm speaking from a unique perspective," Bischoff stated. "Look at all the horrible s*** that I did to WWE, including almost putting them out of business. Their words, not mine. When I finally got there in 2002 and was having serious conversations with people that are still close friends of mine, that was a time when everybody was afraid WWE was going to shut down because of the real competition we were coming to the table with every Monday night [with football]."
'It Could Be Great For WWE'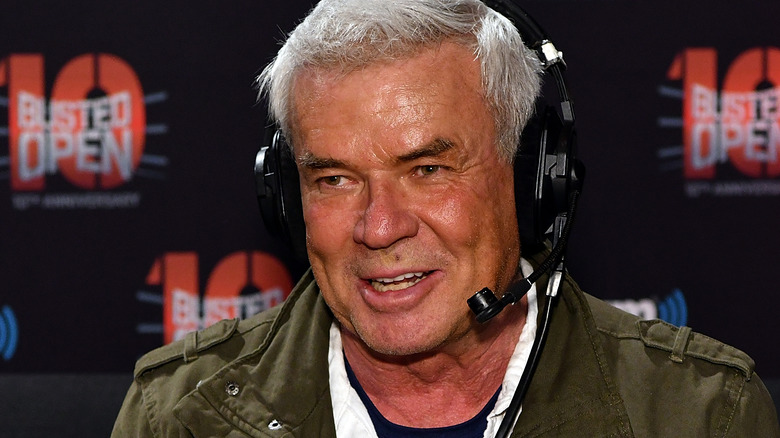 Slaven Vlasic/Getty Images
Despite Bischoff's "silly" actions back in the day, the entire McMahon family and other loyal, long-time employees welcomed him into the company with open arms. Because of that, he doesn't think CM Punk has burned too many bridges.
"The culture in WWE, I don't think, is going to be such or is such that he's burned too many bridges and there's no way," Bischoff added. "I don't believe that at all. I believe it's all up to Phil Brooks and how honest he's capable of being with himself. And what his goals are. He may have enough money in the bank after this last run to not give a f***."
He concluded, "It could be really good. It could be great for WWE. It could be great for him if he's willing to do that. If he's not, then he's just going to fade away and be a 'cult' wrestling star and nobody will remember him 10 years from now."