Madusa Criticizes Brock Lesnar's German Suplex Technique: 'Suplex City My Ass'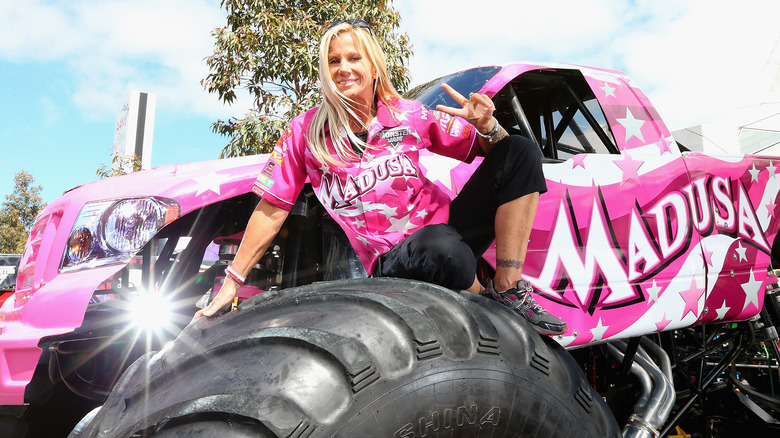 Quinn Rooney/Getty Images
Brock Lesnar is the mayor of Suplex City, but some of the city council members of the proverbial burg. In a Q & A with Monthley Puroresu, former WCW Women's Champion Madusa –who some credit for introducing the move to American women's wrestling– thinks that the mayor of Suplex City is a hazard to its residents.
"It scares me every time I see Brock Lesnar try to do a suplex," Madusa said. "I cringe every time. Brock does that... whatever he calls a German. I yell every time. I'm like, Suplex City my ass. That is no German suplex!" 
According to the WWE Hall of Famer, she was taught to do the maneuver properly by her mentors in Japan, saying the move requires a tremendous amount of precision to prevent injury to the opponent. Madusa's opponents were few during her time in WWE and WCW. The former champion recently lamented the paucity of talent in her era, calling it a "lost era" of women's wrestling.
"There wasn't much — my roster was two people, you know?" Madusa pointed out at the end of last year. "Really." In the WWF locker room, Madusa mainly worked with Japanese legend Bull Nakano and American comedy wrestler Bertha Faye. Despite the quality-over-quantity aspect of her era, Madusa believes much of their progress was undone by later generations, recently saying Trish Stratus and her fellow wrestlers made women's wrestling a "sideshow" in a recent tweet.
"Trish made room for the Bella Twins and others," Madusa wrote, "but I built a foundation for the 4 Horsewomen."