Video: TKO Group Holdings' Opening Bell Ceremony At NYSE After WWE-UFC Merger Closes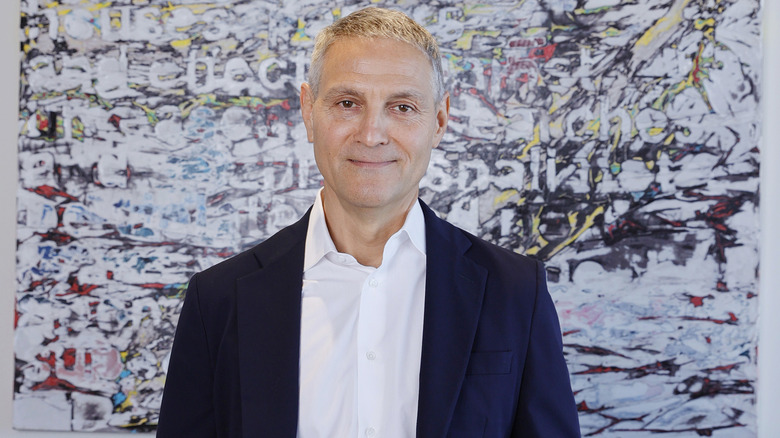 Amy Sussman/Getty Images
TKO Group Holdings is the new company containing both WWE and the UFC, with stock officially available to buy as of this morning. In addition to a photo of the championship display outside the New York Stock Exchange building this morning, today's opening bell featured a short ceremony (via YouTube) including TKO CEO Ari Emanuel, WWE's Nick Khan, Vince McMahon, and Paul "Triple H" Levesque, UFC's Dana White, and more. WWE star Bianca Belair and UFC Hall of Famer Daniel Cormier were also in attendance.
The group celebrated the merger to the applause of the stock floor as the bell rang, signifying that trade was beginning for the day. The stock price for TKO Group Holdings started this morning at around $102 per share, but as of this writing has risen to nearly $104. Investors who owned WWE stock at close yesterday have had their shares traded into an equal amount of TKO shares automatically.
As for what the merger means for the future of WWE, it's difficult to say with certainty. McMahon is Executive Chairman of the new company, while Levesque remains head of creative. However, with Emanuel and the rest of Endeavor owning a majority stake in TKO, they will have an opportunity to change things as they see fit going forward based on what they feel is best for shareholders.
The TKO Board of Directors includes McMahon, Emanuel, Endeavor President Mark Shapiro, WWE President Khan, and seven other executives. It seems one of the first big changes the new infrastructure could oversee is a new TV rights deal for "WWE SmackDown," with rumors continuing to emerge indicating that Fox is unlikely to renew. That story should progress over the next few months as negotiations continue.