Photo: WWE & UFC Title Displays Outside New York Stock Exchange As TKO Becomes Official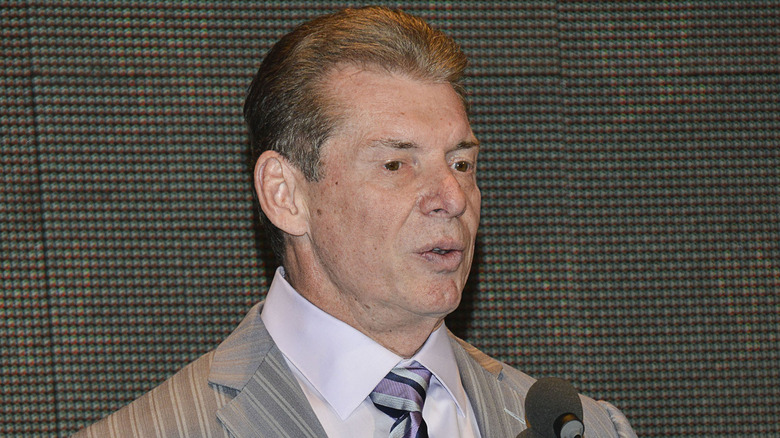 Eugene Gologursky/Getty Images
With the New York Stock Exchange open for the day, it's finally official — WWE is now a part of TKO Group Holdings alongside UFC. To celebrate (and advertise) the new stock listing, the company has installed an elaborate display on Wall Street in front of the NYSE building. Journalist Ariel Helwani shared a look at the setup on X.
This is the view outside the New York Stock Exchange this AM.

Massive day for UFC, WWE and Endeavor.

TKO Group Holdings will trade on the New York Stock Exchange as of today under the ticker symbol TKO. The deal is official. pic.twitter.com/ugmLXfEK3Y

— Ariel Helwani (@arielhelwani) September 12, 2023
Investors now have an opportunity to buy stock in TKO, and those who previously owned stock in WWE will find it has transferred to TKO. Parent company Endeavor controls 51% of the new company, while WWE stockholders control 49%. That includes Vince McMahon, who owns 16.4% of the new company and an equal amount of voting power.
Last night's "WWE Raw" — the final episode under full control of McMahon — was a fairly standard show, apart from the surprise return of Nia Jax near the end of the main event. It was reported that a number of last-minute changes were made, potentially coinciding with the return of McMahon from medical leave. The board president reportedly underwent spinal surgery in July — right around the same time he was served with a federal subpoena and search warrant.
While it seems unlikely there will be an immediate shift in WWE's onscreen programming, there is no telling what the long-term future holds for the promotion. The company has been on a hot streak in recent months, breaking numerous attendance, revenue, and viewership records, and Endeavor will undoubtedly work to continue that upward trend. One thing that fans can likely expect is more cross-promotion between WWE and UFC, though it remains to be seen just how integrated the two products may become.