WWE's Vince McMahon Served Search Warrant & Federal Grand Jury Subpoena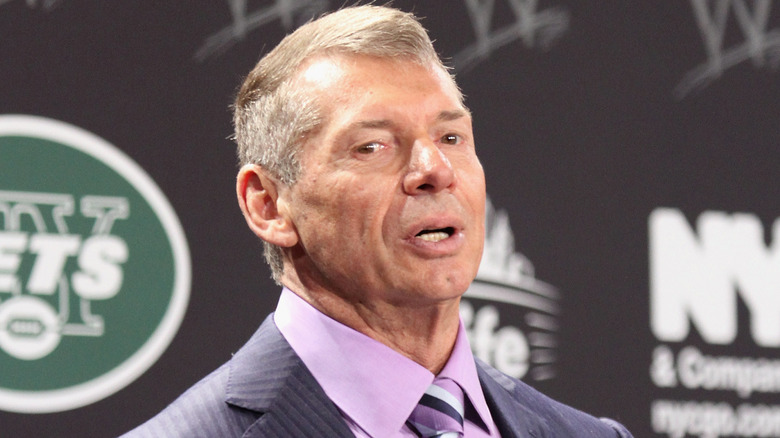 John W. Ferguson/Getty Images
As revealed in the latest WWE quarterly earnings report, WWE Executive Chairman Vince McMahon was served with a search warrant and federal grand jury subpoena on July 17. Asked about the warrant and subpoena on a media call covering the earnings report, WWE CEO Nick Khan declined to comment on specifics but stated that they were cooperating with the investigation (via Twitter). McMahon reportedly underwent major spinal surgery two weeks back, likely within days of being served with the subpoena.
While the specific details of the warrant and subpoena remain a mystery, it's known that McMahon has been under investigation for allegedly paying off a number of women in an attempt to keep them quiet regarding sexual misconduct. As of now, no charges have been filed against McMahon.
Elsewhere in the report, WWE confirmed that the independent investigation into McMahon has concluded. However, it states the company could receive further "regulatory, investigative and enforcement inquiries, subpoenas, [and] demands" pending outside investigations, referring to the current federal inquiry.
Just over a year ago, McMahon stepped down as WWE CEO as allegations emerged accusing him of sexual misconduct. McMahon remained the controlling majority shareholder, and reinstated himself as Executive Chairman of the company's board in January of this year. Additionally, while McMahon's son-in-law, Paul "Triple H" Levesque, reportedly remains in control as head of creative, there have been various reports that McMahon has had a growing influence on TV programming.
WWE is in the midst of a merger with UFC, where it will join the MMA promotion under the Endeavour corporate umbrella. Up to this point, McMahon has had the support of Endeavor CEO Ari Emanuel throughout the merger process.