Disco Inferno: I Heard Eddie Guerrero 'Took No S***' From WWE's Vince McMahon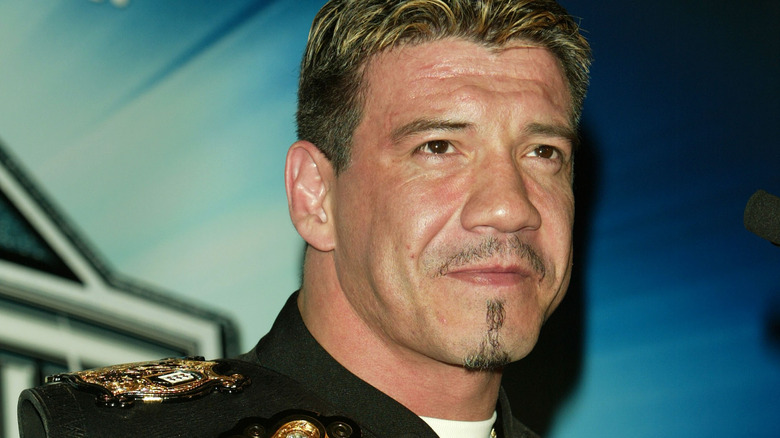 Peter Kramer/Getty Images
Former WWE Champion Eddie Guerrero did not suffer fools lightly, even if that fool was his famously stubborn boss Vince McMahon.
"I heard Eddie Guerrero took no sh** from Vince McMahon at all," Disco Inferno said on the latest "K100."
According to the former WCW Cruiserweight Champion, Guerrero's behavior was similar to another former world champion, Shawn Michaels.  
"I had people tell me [Eddie] would say, 'That's f**kin' stupid! Why would I?'" Disco recounted. "He'd go in and yell at Vince and cuss him out ... That just shows you the type of guy Eddie was. He took this business seriously. He spoke up for himself. He ended up becoming [WWE Champion]. Maybe that's what Vince McMahon means by 'grabbing the brass ring.'"
Co-host Konnan agreed, relating a story of Ultimate Warrior cursing out Vince McMahon, and McMahon still welcoming back the former WWE Champion on numerous occasions.
Guerrero died in 2005 at the age of 38 and was later inducted into the WWE Hall of Fame, his induction another likely sign that McMahon respected the outspoken superstar. Guerrero was notoriously hot-headed backstage, with his nephew Chavo Guerrero remembering that Guerrero was paranoid about Brock Lesnar possibly "shooting" on him during their famous WWE Championship match in 2004. Guerrero was prepared for a real fight with Lesnar, but Lesnar was professional and the match went off without a hitch.
"He was ready to die with honor," Chavo remembered with a chuckle. "He was like, 'You never know what's gonna happen out there.'"
If you use any of the quotes in this article, please credit "K100" with a h/t to Wrestling Inc. for the transcription.