Former WWE Star Jazz Doesn't Get The Credit She Deserves, According To NWA's Kamille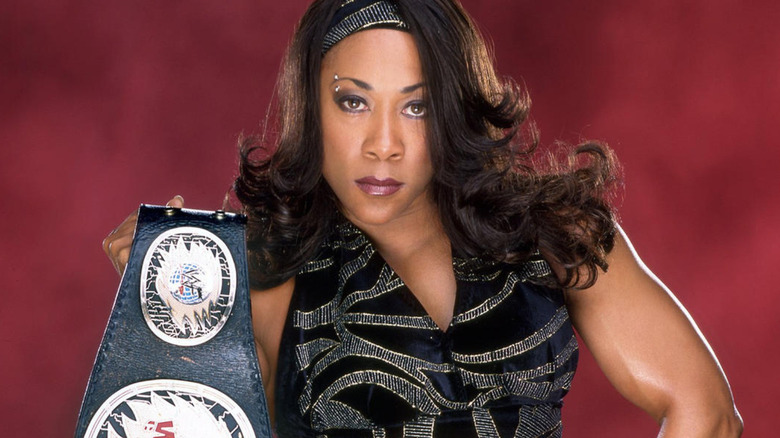 WWE
Former NWA Women's Champion Kamille has been widely applauded for elevating the NWA's women's division in the current era. In the midst of her success, Kamille has also heaped praise on a veteran star who is currently lending their extensive knowledge to the current roster of women in the NWA — former WWE World Women's Champion Jazz.
During an interview with "WrestlingNewsCo," Kamille expressed her appreciation for Jazz's contributions, highlighting not just the influence she has currently, but also during her days as an active performer, which dates all the way back to the late '90s.
"I've said this in many interviews, when they ask about the backstage thing, Jazz does not get the credit she deserves. Point blank, period," Kamille said. "I don't know how, I don't know what's up with that, but Jazzy, straight down the camera, you know that we all love you and we respect you and think you're a badass woman. The people that matter, the people that know her know what she's done, we get it. We get that Jazz laid [the groundwork], especially for women like me, like a big, strong woman, she laid that groundwork that you can be badass. You can be a badass woman and respect it."
While Jazz has taken a step back from her in-ring duties, she continues to serve as a backstage producer in NWA. Earlier this year, the promotion touted Jazz as a huge playmaker in elevating its women's division to the next level. Kamille, though, asserts that Jazz deserves even more recognition for her work across the board.
If you use any quotes from this article, please credit "WrestlingNewsCo" with a h/t to Wrestling Inc. for the transcription.