AEW Star MJF Opens Up About Becoming 'The People's Jerk'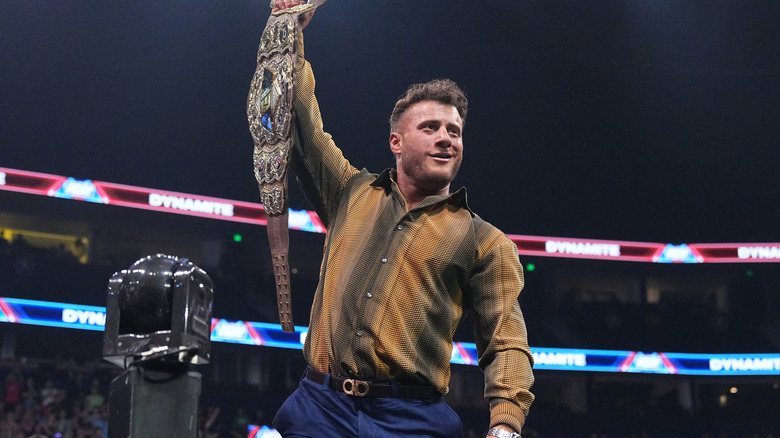 AEW
MJF may have increasingly gained the support of AEW fans in recent months, but the AEW World Champion doesn't think he's changed all that much.
"I think I'm salt of the earth, personally," MJF told CBS New York in a new interview. "Here's the deal, for the longest time, I was a bit of a jerk, but now I'm 'The People's Jerk,'" he explained. "People are starting to enjoy the fact that I'm honest — some might say to a fault. But people like authenticity, and that's what MJF brings to the table." Half of the reigning ROH World Tag Team Champions, MJF believes that he hasn't sanded down his rough edges or censored himself, but instead fans have come around to his blunt and prickly attitude.
While MJF started to taste a bit of this positive popularity upon his return at 2022's All Out, it has gone next level with the development of his newfound friendship with Adam Cole. While many have been predicting some kind of dissolution to their partnership — especially heading into their championship match at this year's All In — their friendship seems stronger than ever in the wake of Roderick Strong and The Kingdom trying to drive a wedge between them.
MJF puts his AEW World Championship on the line this Wednesday at "AEW Dynamite: Grand Slam." He'll face ROH World Television Champion Samoa Joe in the main event at Arthur Ashe Stadium.