Busted Open's Dave LaGreca To The Rock: 'You're Disrespectful To The Business Of WWE'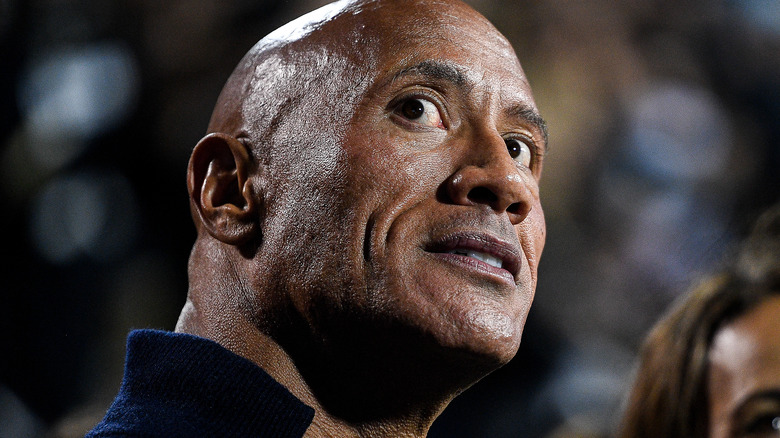 Dustin Bradford/Getty Images
Prior to his appearance on "WWE SmackDown" this past Friday, The Rock grabbed headlines by appearing on "The Pat McAfee Show," and revealing that a match between him and Roman Reigns at WrestleMania 39 had been "locked in," before things fell through. He further raised eyebrows by stating the match could still happen next year, at WrestleMania 40. While seemingly uncontroversial, Rock's remarks caught the ire of "Busted Open" host, Dave LaGreca. In a clip from today's show posted on X, LaGreca stunned co-hosts Bully Ray and Mark Henry by launching into a tirade against the wrestling legend and Hollywood star.
"Why, why in God's name would The Rock make the comments that he made on Pat McAfee's show?" LaGreca said. "The match between The Rock and Roman didn't happen at WrestleMania 39, for whatever reason, it didn't happen. But why mention that? Why say that? Because that just kills what we did see at WrestleMania 39 ... Excuse me Rock, but it's not all about you, Mr. Movie Star. They actually built a story that the fans are invested in, and they actually have somebody that they love in Cody Rhodes.
Disrespectful Of Cody Rhodes?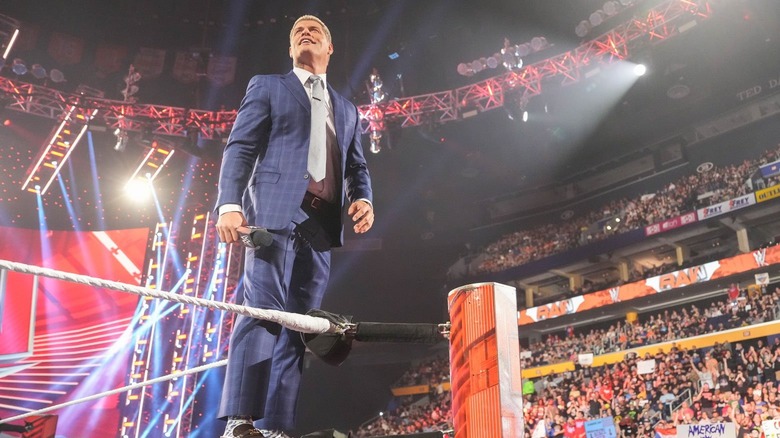 WWE
Rhodes was defeated by the Undisputed WWE Universal Champion Reigns in the main event of WrestleMania 39, falling short in "The American Nightmare's" mission to "finish the story." LaGreca thinks The Rock's recent comments cast that match, Rhodes, and even WWE itself in a bad light.
"I'm sorry guys ... I think The Rock spread open his cheeks and s**t all over it. Why? Because he said the match was supposed to be his at WrestleMania 39, and who knows, maybe it can happen at WrestleMania 40. I'm sorry Rock, but in my eyes, The Rock was completely disrespectful to the business of the WWE and completely disrespectful to Cody Rhodes. I'm saying it now. You're disrespectful of the WWE, by what you said on Pat McAfee's show, and you're disrespectful to Cody, that I'm a fan of, and millions of people are fans of! The business didn't happen, get over it, move on!"
"You're disrespectful to Cody!"👀@davidlagreca1 with a scorching 🔥 take with @TheMarkHenry & @bullyray5150 about The Rock's comments on @PatMcAfeeShow

Do you agree about @TheRock? 🤔

FULL #bustedopen247 Podcast:https://t.co/WGQoX120FU pic.twitter.com/mK5b2aWxYN

— SiriusXM Busted Open (@BustedOpenRadio) September 18, 2023