WWE Star Edge Sends Encouragement To Fan Living With Congenital Heart Defects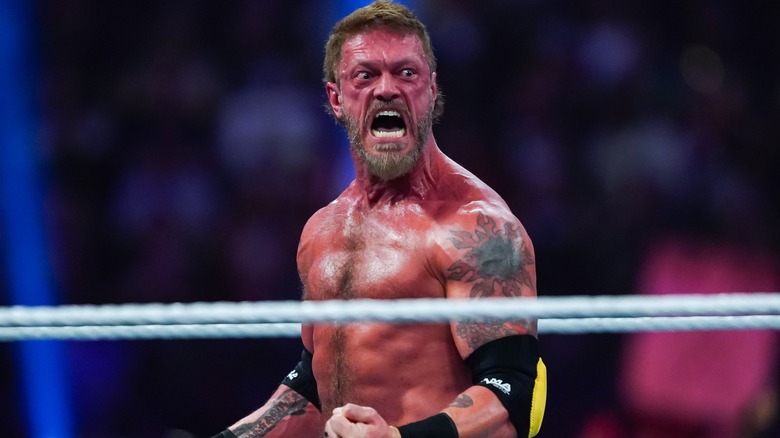 Alex Bierens De Haan/Getty Images
Edge served as one of WWE's top villains during the mid-2000s. But there have been stretches throughout his career where he's also played a beloved babyface, reaching a new level of popularity with that cross-section of wrestling fans cheering for the hero. And for one of those fans struggling with some health issues right now, Edge offered some encouragement their way when their situation was put in front of him.
On X (formerly known as Twitter), Vannessa Vogel shared video of her daughter, Bella, who has been diagnosed with congenital heart defects. Explaining that her daughter is in the midst of physical therapy, working with a walker and trying to graduate up to a cane, she revealed that Bella has been using the entrance music for Edge and Rhea Ripley as inspiration. A father of two children himself, Edge responded with support for her progress.
Bella you epitomize the word persevere. Keep crushin kiddo. Cheering you on and can't wait to see you with that cane. https://t.co/gKrNXrqMTG

— Adam (Edge) Copeland (@EdgeRatedR) September 19, 2023
While his reputation as "The Rated R Superstar" precedes him, Edge has been more than involved over his wrestling career with trying to do the right thing and give back to others, given his platform. He has long done work with the Make-A-Wish Foundation and recently donated ring gear from what many believe is his final WWE match in Toronto to be auctioned off with proceeds benefiting Sami Zayn's "Sami For Syria" philanthropic efforts.