Reported Details Behind Vince McMahon's WWE Ouster & Return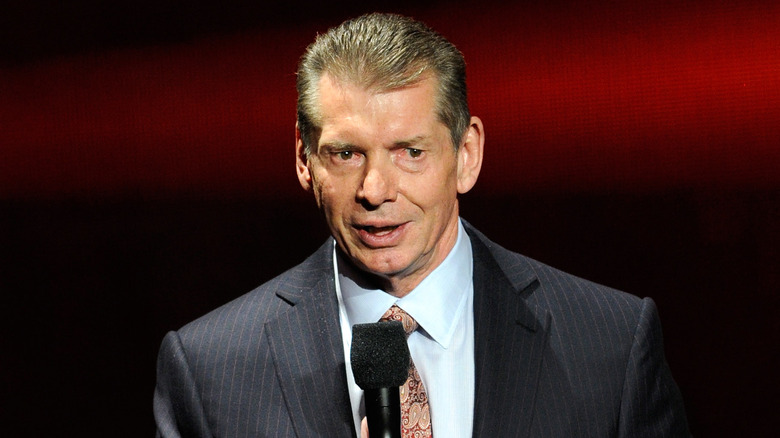 Ethan Miller/Getty Images
Last year, allegations of sexual misconduct and hush money payments forced Vince McMahon to step down from his role as WWE CEO. Though he retired for a time, it would be short-lived. McMahon was able to reinstate himself to the board earlier this year, though he remains under investigation by federal officials. A new story by the LA Times, in which the publication spoke to an "individual close to the board," features new insight into the company's internal investigation into McMahon and more.
According to the LA Times report, McMahon initially told the board he wouldn't stand in the way of their investigation into his actions. Additionally, McMahon reportedly agreed to step down from the board voluntarily, with some reluctance, while also claiming that each of the described encounters had been consensual and the payoffs had only been a matter of "protecting the company against potential litigation."
However, by December, McMahon had seemingly changed his mind about stepping to the side. McMahon sent a pair of letters to the company's board, informing them of his intent to return to shepherd a sale. Though the company's board, which at the time featured Stephanie McMahon and her husband Paul "Triple H" Levesque, voted unanimously against McMahon's return, the 78-year-old was able to use his voting power as a majority stockholder to replace two members and get himself back on the board.
The report indicates that McMahon viewed the internal investigation as being disloyal, and two more board members resigned in the aftermath of McMahon's return. Since then, McMahon was true to his word on setting the company up for a self, with WWE and UFC merging into TKO Group Holdings, made official earlier this month. Under the new corporate infrastructure, McMahon remains in power, serving as the Executive Chairman.