Japanese Women's Wrestling League Sukeban's Debut Card & Broadcast Plans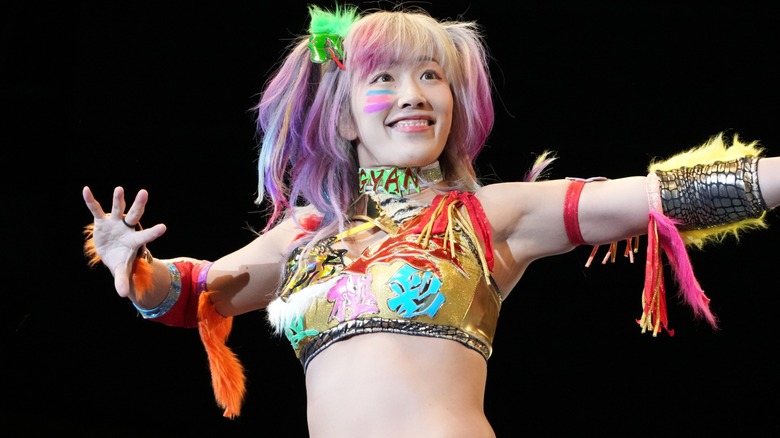 Etsuo Hara/Getty Images
One of the bigger mysteries in the wrestling world over the past few months has been Sukeban, an all-women's Japanese wrestling promotion set to launch in the U.S. Sukeban's first show is all set to take place tomorrow night at the Capitale in New York City with Countess Saori battling Ichigo Sayaka in a Title Eliminator match in the main event; the winner shall wrestle for the Sukeban World Title on the next show.
This afternoon, Sukeban laid out the rest of the card for its premiere, including the fact that it'll be streaming exclusively on TikTok. 
Sukeban World Premiere, New York City, Streamed Exclusively on TikTok https://t.co/Zq5vR3jwzY pic.twitter.com/tuWen31z5y

— Sukeban (@Sukeban_World) September 20, 2023
Five matches make up the card, which will include a trios match between the Cherry Bomb Girls and The Vandals. Also a three-way match is on the books between Saki Bimi, Queen Takase, and a mystery opponent. Plus, Midnight Player will square off with Stray Cat in singles action, and then there's also a tag team affair between the duo of Maya Mamushi and Babyface, representing the Harajuku Stars, taking on Dangerous Liasons' Commander Nakajima and Lady Antoinette.
The Sukeban roster features several notable performers from the joshi scene, including AOI, Maya Yukihi, SAKI, Ancham, Yuu, Risa Sera, and Miyuki Takase. Arguably the biggest names on the roster are Sayaka — best known as a member of Cosmic Angels during her Stardom tenure — plus, Kaori Yoneyama,and joshi legend Arisa Nakajima.