Former WWE Star Sinn Bodhi Regrets Rift With Bray Wyatt Over Sister Abigail Finisher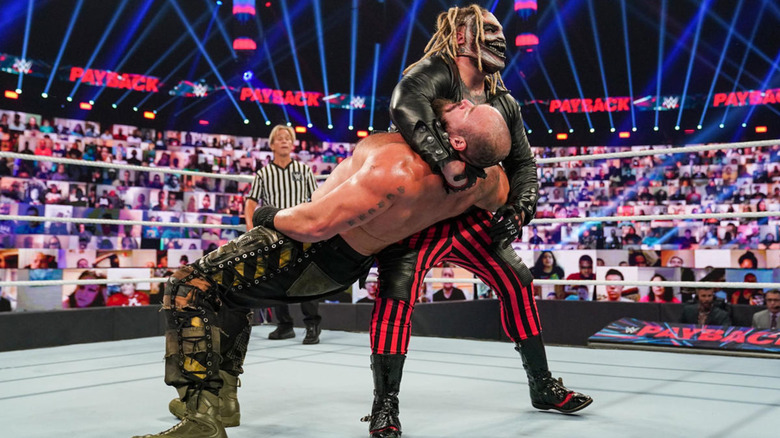 WWE
Sinn Bodhi, known to WWE fans as Kizarny, the carnie-themed wrestler from the 2000s, named his finishing move after his later sister Tallulah Belle. He was frustrated that former WWE Bray Wyatt, real name Windham Rotunda, whom Bodhi knew during their time in FCW, did the same thing, naming his Sister Abigail finisher after the character's dead sister. 
In an interview with "The Snake Pit," Bodhi said that he never got to settle his disagreement with Rotunda before Rotunda died last month.
"It's very important for me to tell the fans, if you have a disagreement with a friend, a brother, a colleague," Bodhi began, "sort it out. Because if they're gone, they're gone and then you get no closure."
Bodhi says he called his mentor Jake "The Snake" Roberts after Rotunda's passing.
"I told him the Windham thing hit me really hard because I was there when Jake made up with The Ultimate Warrior," Bodhi revealed. "They made up the day before Ultimate Warrior powdered off the planet ... I didn't get to do that with Windham and it just broke my heart."
According to Bodhi, he did a Sister Abigail in the first match he wrestled after Rotunda's death. He said that he felt at peace with Windham after performing the move and deciding to add the move to his arsenal. He hopes that each time he hits the move, he feels that same peace with the former WWE Universal Champion as he is tired of holding onto his anger against Rotunda.
"I don't want to argue with [Windham], even when I see him in the clouds," Bodhi confessed. "I don't want to argue with him, I just want to hug ... and we can go hit Abigail on a bunch of MF'ers."