Booker T Suggests Released WWE Star May Have Fared Better If Not On 'Cruise Control'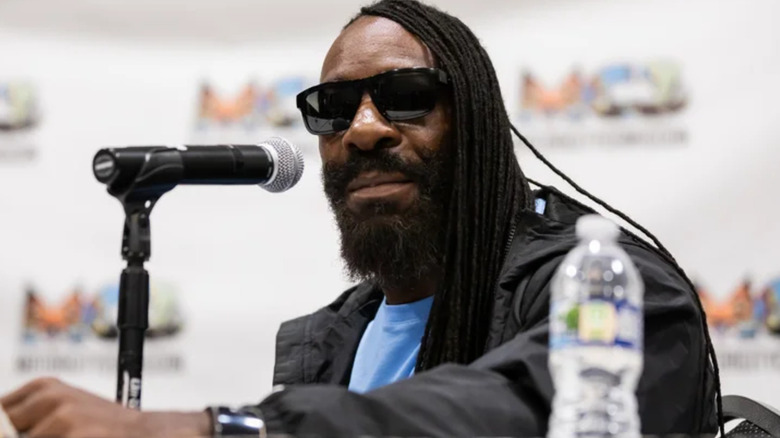 Brandon Nagy/Shutterstock
While Booker T acknowledges Dolph Ziggler as one of the best in-ring sellers of all time, he believes Ziggler's career may have elevated further if he refined his work in other performance aspects. Ziggler, who spent nearly two decades in the WWE system, was one of the people affected by the company's latest wave of talent releases.
Speaking on "The Hall of Fame," five-time WCW Champion Booker T provided his take on Ziggler's WWE tenure, and what might have led to his recent release. "Dolph seems like he's been on cruise control for like the last ten years," Booker said. "It seems like he got to a point where he just said, 'I'm just going to pretty much ride this thing as long as I can.' Dolph is one of those guys that really never changed his look. He always was the same guy all the time. And for me, you know that saying I've always had, 'If you don't change with the times, the times will pass you by.' You got to know how to really be able to keep up with what's going on out there in the music world, the entertainment world and whatnot. And I think Dolph Ziggler just stayed that one character throughout his whole time."
Though Ziggler may not have evolved his character much over the last decade, Booker still recognizes him as a versatile in-ring performer, one who could help put over other talents while also occasionally stepping up into higher places on the card. Despite his wavering positions in WWE, Ziggler still walks away as a two-time World Heavyweight Champion, and one of the company's most memorable Money in the Bank cash-ins — something Booker says can never be taken away from "The Show-Off."
If you use any quotes from this article, please credit "The Hall of Fame" with a h/t to Wrestling Inc. for the transcription.