Former WWE Superstar Rick Boogs Says Vince McMahon's Departure 'Killed' His Career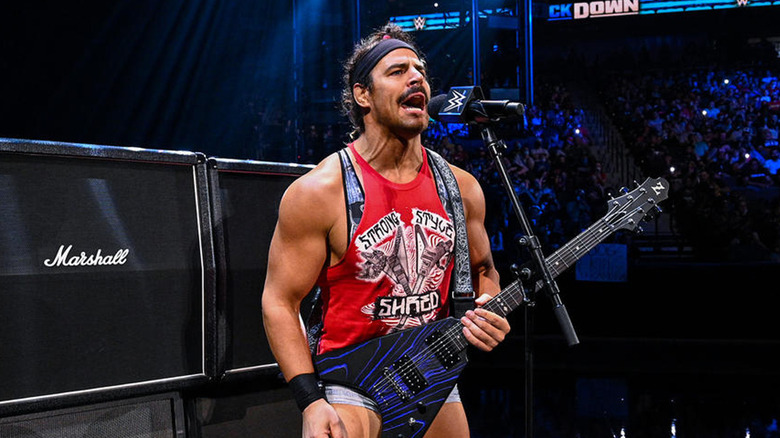 WWE
It was last Thursday, September 21, when WWE started to make cuts to the roster, following the staff layoffs after the merger between WWE and UFC closed on September 12. Rick Boogs was one of the several talents that were released and over the weekend, the former "WWE SmackDown" star shared a "quick life" update with fans via YouTube. 
It was in the comments section of the video where Boogs shared his belief on why WWE let him go — "I can say with 100% certainty, the removal of Vince [McMahon] killed my career." McMahon has since returned from his short-lived retirement, though his role in WWE is much different now. Boogs later replied to one user, that "aside from my time with Vince, the character wasn't even given a chance," and that fans didn't even realize all the "bull**** I've had to put up with." He added that he has "plenty to say once the time's right" and accused "one person" of clearly having a "weird grudge" against him. 
Boogs made his WWE in-ring debut at an "NXT" house show in October 2017 and on January 30, 2019, Boogs made his WWE televised in-ring debut. His TV debut match was a loss to Drew Gulak. Two years later in 2021, Boogs moved to the main roster on the "SmackDown" brand and found himself as Shinsuke Nakamura's hype man. A knee injury in April 2022 at WrestleMania 38, stalled his career — he wouldn't return to the ring until this past January and was part of the "WWE Raw" roster for a brief time. Before the end of his run, Boogs was working back on "SmackDown," though only sporadically and his last WWE match was at SummerSlam, where he took part in a Battle Royal.