WWE Raw Ratings Receive Sizable Boost, Remain Steady In Key Demo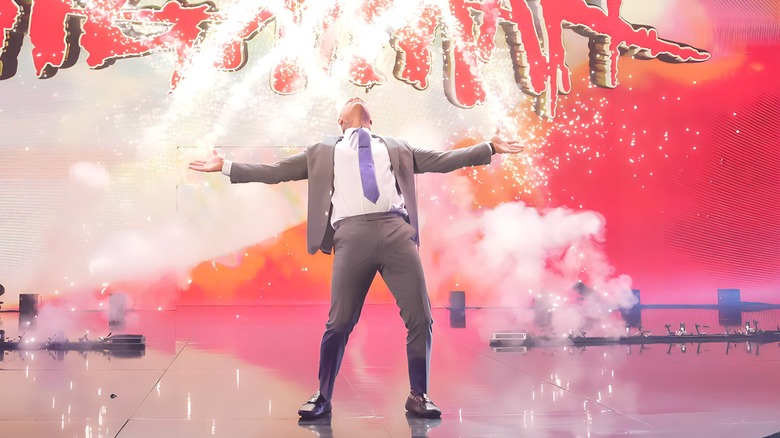 WWE
As it seems to be every year, the first few weeks of September have been tough on "WWE Raw," with the return of "Monday Night Football" taking a decent chunk out of the red brand's ratings. And while things will likely continue to be a struggle for "Raw" until the NFL season starts to wind down, this past Monday's show is a sign that there's still plenty to be optimistic about.
Wrestlenomics reports that last night's "Raw" episode drew 1.46 million viewers and a 0.43 in 18-49. While the 18-49 number remained largely flat, the overall viewership saw a big gain from last week's 1.33 million viewers, a 10% total increase. It also represents the highest total viewership for "Raw" since "Monday Night Football" returned two weeks ago.
One negative about last night's "Raw" rating is the show continued the recent trend of starting off strong and finishing relatively weak. The show would begin at 1.64 million viewers for Cody Rhodes' opening promo, the high point of the night overall, only to finish with 1.34 million viewers for the bulk of the main event between Judgment Day, Kevin Owens, and Sami Zayn. The highest quarter-hour of the show for 18-49 would come at QH6 (9:15-9:30), with Dragon Lee vs. Dominik drawing a 0.47, while the low point in 18-49 and total viewers came at QH11 (10:30 to 10:45), which featured a promo and the start of the main event.
WWE will look to continue the momentum on next week's "Raw," which will serve as the go-home show before WWE Fastlane, airing on Peacock that Saturday. The show will feature Tegan Knox challenging the winner of Becky Lynch vs. Tiffany Stratton this Saturday at WWE No Mercy for the "NXT" Women's Title.