Shawn Michaels Explains His Reaction To Mustafa Ali And Dana Brooke's WWE Releases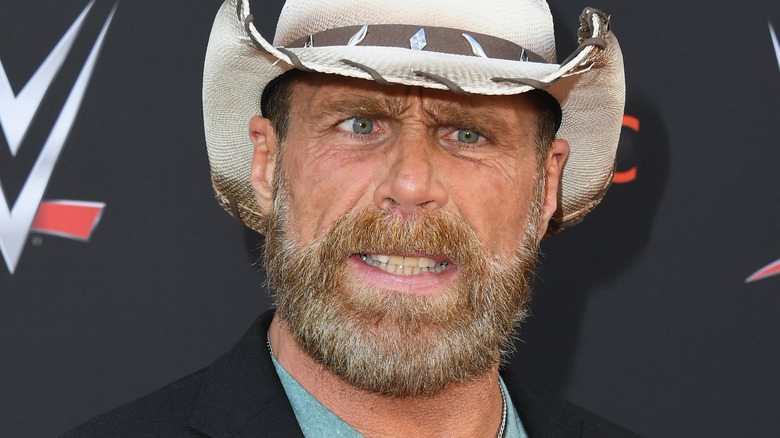 Jon Kopaloff/Getty Images
"The Heartbreak Kid" Shawn Michaels has to learn to roll with the punches in his role overseeing "WWE NXT," as he learned recently with the sudden release of featured "NXT" talents Mustafa Ali and Dana Brooke.
"I found out right before [Mustafa Ali] did," Michaels said before last weekend's WWE "NXT" No Mercy event, where Ali was supposed to challenge then "NXT" North American Champion Dominik Mysterio. "I'd be lying to you if I didn't say it was a surprise. I'm learning that WWE and 'NXT' are two separate rosters. I think the world of Mustafa. Great working relationship with him in the time that he was here. I will miss him." 
Michaels says that while the release is unfortunate, he's become used to what he refers to as the "fire drill" of overseeing a roster that could have a member plucked from it at any time whether for a main roster call-up or for a release, regardless of that person's current plans on the Tuesday program. The Hall of Famer believes that Ali's time on "NXT" has sharpened him and that he will go on to success post-release.
"Dana Brooke['s release] is something that took us by surprise," Michaels also admitted, noting that Brooke was currently in the middle of a story on "NXT," where the "Raw" superstar was a featured part of the "NXT" women's division. "In my world now, maybe I've grown a little bit that these things don't throw me into chaos or I don't get too nervous and too upset," Michaels said. 
The WWE legend says he tries to make sure that he is not swept away by the highs nor the lows of his job of overseeing the developmental program.