Billie Starkz Announces She Has Officially Signed With AEW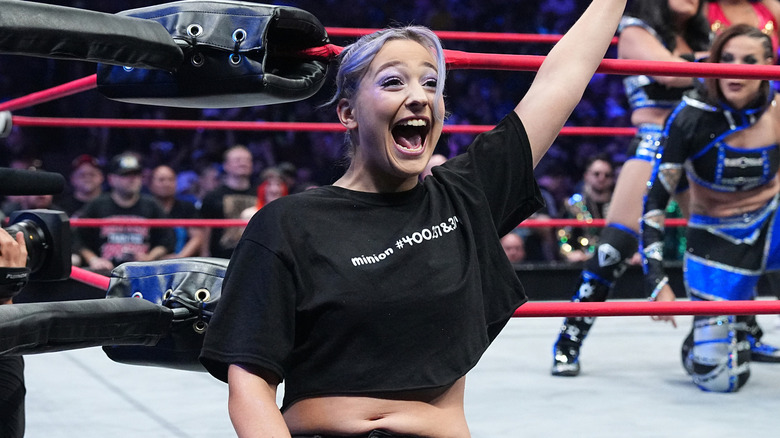 AEW
The AEW women's division has just gained a popular young upstart in the form of teenage star Billie Starkz.
Starkz announced that she's officially signed with the promotion on "Wrestling Observer Live," referring to herself as a "signed talent" but not making it clear when she signed with the promotion. The independent star has been a standout performer on Ring of Honor programming as the plucky minion of ROH Women's World Champion, Athena. Starkz made her AEW debut at the end of last year on "AEW Dark and had a number of matches before showing up on Ring of Honor programming, where she both manages and is mentored by Athena.
She recently said that her five-year plan is focused on earning a living off of professional wrestling and traveling the world, as well as moving out and living on her own. Before coming to AEW, Starkz not only made a name for herself on the American independent scene in places like Game Changer Wrestling and Black Label Pro but also toured internationally, wrestling a tour for Tokyo Joshi Pro Wrestling in Japan, as well as Pro Wrestling EVE in England.
The 18-year-old is not only pursuing her dream as a wrestler but will also be attending college as she continues to tour with AEW, looking to earn a two-year degree in business and marketing from an online school. She believes the major would be a good fallback plan in the case of any unforeseen stumbling blocks in her career as a pro wrestler.