Freddie Prinze Jr. Says AEW Star Better Than Jade Cargill, 'Would Kill In WWE'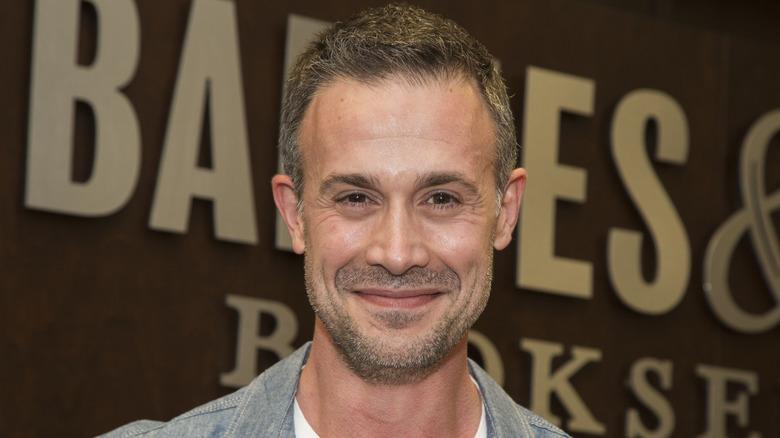 Vincent Sandoval/Getty Images
It was recently announced that former AEW star Jade Cargill had penned a multi-year deal with WWE. In a recent release of the "Wrestling with Freddie" podcast that was recorded prior to Cargill's switch to WWE being revealed, actor and former WWE writer Freddie Prinze Jr. said that a current member of the AEW women's locker room would fare better in WWE than Cargill.
"Now, between the two main women there [in AEW], Jade Cargill and Britt Baker, I think Britt is the better wrestler, on the mic, all around," Prinze Jr. said. "She has more experience, obviously. I honestly think she would kill in WWE. She is everything that company wants in a wrestler. She is the total package. She has an awesome submission for her finisher. She's really good on the mic, and she can get other people over. She's not the only one looking good out there. I really like Britt Baker.
"So I like Jade, but I don't think she would do as well over there. I think she would get lost in the hype, and it would just squash matches, and like those Omos matches ... But Britt, on the other hand, I think, would be up there against Charlotte Flair. They would be wrestling back and forth for the world championship."
Cargill is now currently training at the WWE Performance Center in Orlando, Florida, ahead of her WWE debut. Many personalities within the wrestling industry have expressed their thoughts on Cargill joining the Stamford, Connecticut-based promotion in recent days, with Shawn Michaels, WWE's Senior Vice President of Talent Development Creative, describing the former AEW TBS Champion as "tailor-made" for WWE.
If you use any of the quotes in this article, please credit "Wrestling with Freddie" with an h/t to Wrestling Inc. for the transcription