Backstage Source Claims Jade Cargill Won't Be The Last Young AEW Star To Make WWE Jump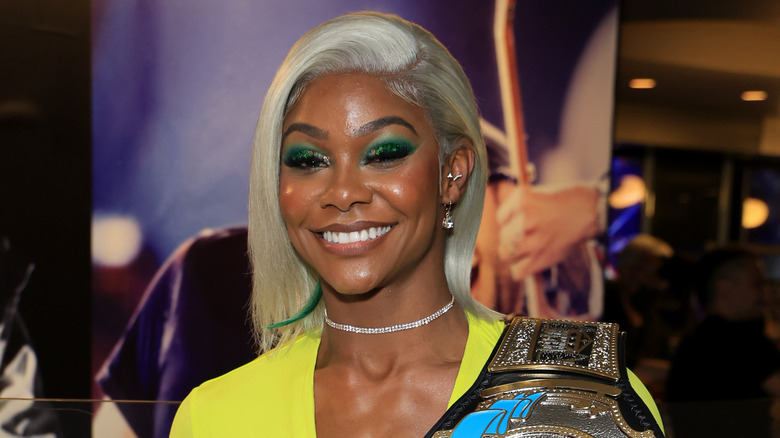 Leon Bennett/Getty Images
Jade Cargill is the second former AEW star to make the jump to WWE, and if a WWE source who spoke to the Wrestling Observer Newsletter are to be believed, she will not be the last to cross between companies. According to WON, someone within the company believes "the wrestling war will turn into WCW or TNA or Bellator as the competition" to WWE.
The source said that "competition" means older talent from WWE will sign with AEW, while WWE will take AEW's younger talent, such as Cargill, into its company. The source called it "history repeating itself." The source claimed that there is a "pipeline" from AEW to WWE that has already been developed, with some younger AEW stars talking about leaving the company when their deals conclude, and it's apparently known within AEW itself. There is hope that the number of younger stars moving on from AEW will be few, so Tony Khan's company is not perceived as a "feeder league," like in baseball.
The WWE source who spoke with WON said that while there will likely be movement in both directions between the companies, WWE is interested in key younger talent, such as Cargill. Cargill signed with WWE on September 26, reportedly signing a multi-year deal. Cargill has already been spotted at the WWE Performance Center in Orlando, Florida, and has reportedly been spotted in Indianapolis, Indiana, the site of WWE's Fastlane premium live event, on Saturday.