Paul Heyman Says WWE NXT Star Could One Day Be 'Leading The Industry'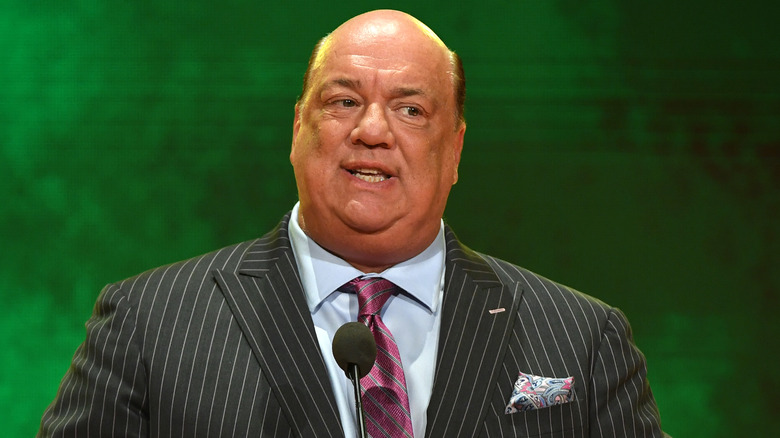 Ethan Miller/Getty Images
Bruno Sammartino. Hulk Hogan. Bret Hart. Steve Austin. The Rock. John Cena. Roman Reigns. Tiffany Stratton? Could a woman be the next face of WWE? According to Paul Heyman — who boasts a strong track record of forecasting the future stars of the industry — Stratton has every requisite tool to lead the sports entertainment leader into the next generation.
Speaking with Fox Sports, Heyman put Stratton in the same group as some of the other physical specimens who've dominated the WWE's women's division over the past few years, warning some of those main roster stars to brace for the inevitable storm coming their way. "Tiffany Stratton is someone that Rhea Ripley and Charlotte Flair and Bianca Belair and the main roster women better keep their eyes on because she's another one who, if she continues on this path, is going to be a significant player in the future of this industry and leading the industry into the future," Heyman said.
While Stratton has been wowing "WWE NXT" audiences for the past 18 months or so, main roster fans only recently got a glimpse of the "Blockbuster Blonde" during her feud with Becky Lynch. Heyman believes the feud with "The Man" — which included a brutal Extreme Rules Match — was a litmus test for Stratton that she passed with flying colors. "Tiffany held her own in a very tense situation with Becky Lynch and looked great doing it," Heyman said. "And it wasn't because Becky Lynch knew how to carry her through the segment. It was because Tiffany knew how to present herself, and she did it quite well – very impressive." Stratton — who began pro wrestling training in August 2021 — has been widely praised for learning the business so quickly, to the point where many believe she's ready for a main roster run.