Trish Stratus Details How WWE Return Allowed Her To Do Things Unheard Of In Divas Era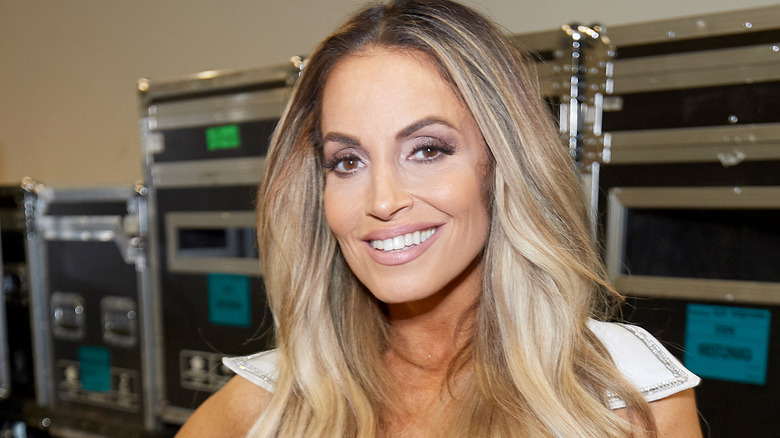 Unique Nicole/Getty Images
WWE Hall of Famer Trish Stratus recently participated in a live Q&A panel at Big Texas Comic Con. During the appearance, Stratus reflected on how her latest run turned out.
"This particular time, Becky called me up and was like, 'Hey, I'd love to work you at WrestleMania. What do you think?'" Stratus recalled. "I was like, 'Hm.' So I got my ring and was just like, 'Let me make sure I can still do this.' That's the number one thing, check that box first. It was just supposed to be a WrestleMania appearance and it really just stuck. We made the storyline and I kind of said, 'I'd like to do something different,' and different meant I wanna do something more than just one and done, which is normally what the Hall of Famers and veterans come back to do and then they're gone."
She continued, "So when I made sure I could deliver full-on, I was all in and like I said, the storyline kept extending and I just said, 'I want to go back as a bad guy, though.' I think people were waiting for heel Trish for a long time, and so to bring back heel Trish, that was super fun and challenging to me as a performer, but I think fun for you guys as well. So that made a difference, and it was just great, enticing storylines and working with Becky was an absolute dream. She was amazing."
'I Got To Do A Lot Of Things I Wasn't Able To Do Last Time'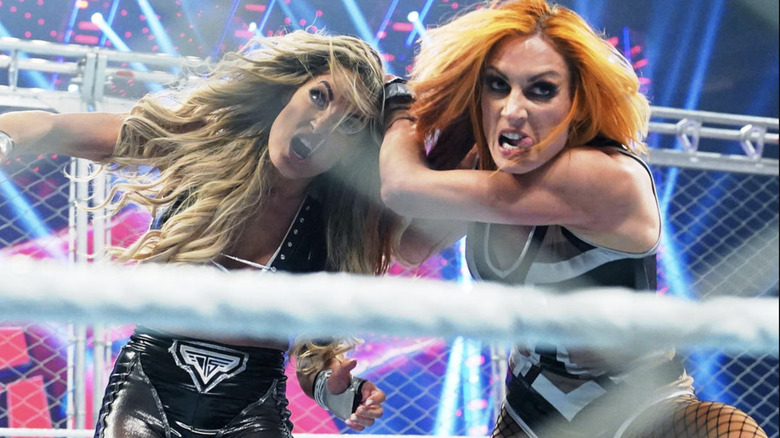 WWE
Stratus was then asked about her recent steel cage match against Becky Lynch. For the seven-time WWE Women's Champion, this latest run was special because she was afforded the opportunity to take part in several career firsts.
"Honestly, this run was really special because I got to do a lot of things that I wasn't able to do last time or when I did my run because those opportunities were not available for us as female performers," Stratus said. "Everything from a ladder match to a steel cage match to performing in Saudi Arabia to — believe it or not, there was a moment in one of our matches as we were by the announcer's table, I was like, 'I've never stood on the announcer's table before in my whole career.'"
"It's just like a little silly thing, but it's like, 'Oh, that's what the guys do. You guys can't do that, leave it for the guys.' It was really cool to be able to do these moments and have these moments and put in as part of my legacy, but also it's pretty cool to show women of my age that if you do the due diligence and take care of yourself, you can still do things at this point in your life and career. So it stood for a lot of things, but I was very lucky and I feel grateful that I got to go back and do all this bucket list stuff."
If you use any quotes from this article, please credit "Big Texas Comic Con" with a h/t to Wrestling Inc. for the transcription.