Report On AEW World Champion MJF's Career Outside Wrestling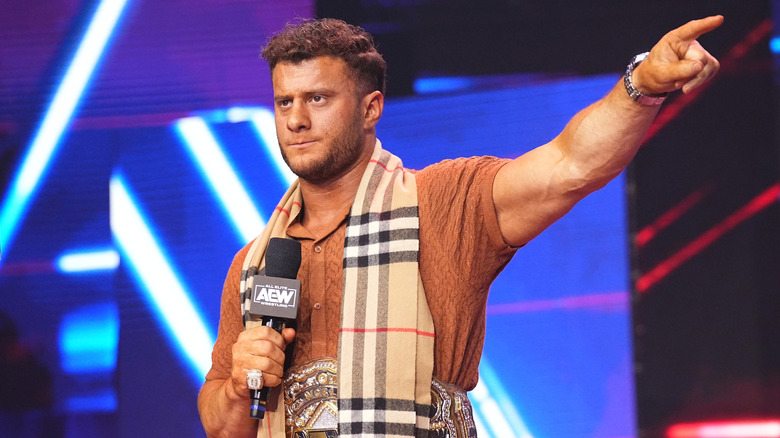 AEW
MJF might be the AEW fans' scumbag, but that doesn't mean he only belongs to the wrestling business. That's because the current AEW World Champion is starting to branch away from the industry, as the latest Wrestling Observer Newsletter confirmed he has filmed a small role in the movie "Floaters." 
MJF will be playing a musician in the movie, and one person involved said, "Max was incredibly sweet in person," which goes along with the babyface character fans are starting to see on television. MJF's musical abilities have been shown before on AEW programming, as he has sung several times, including his famous segment with Chris Jericho, but it is unknown whether or not that skill will be getting tapped into in this particular role. "Floaters" will also star Steve Guttenberg, Aya Cash, and Seth Green — the latter of whom is a noted pro wrestling fan. There is no currently available information regarding what the movie will be about, or when it is scheduled to be released, but it was filmed at a Jewish summer camp in upstate New York. 
This isn't MJF's first time flexing his acting chops though, as audiences will be getting to see his debut in that field later this year in the movie "The Iron Claw."  The trailer for that biopic on the Von Erich family was released earlier this week, and features Zac Efron as Kevin Von Erich, while MJF will be portraying Lance Von Erich. On top of that, it was noted that MJF also has a voice-acting project coming out soon, although there are no more details about that either right now.