Update On The Reported WWE Contract Status Of New SmackDown GM Nick Aldis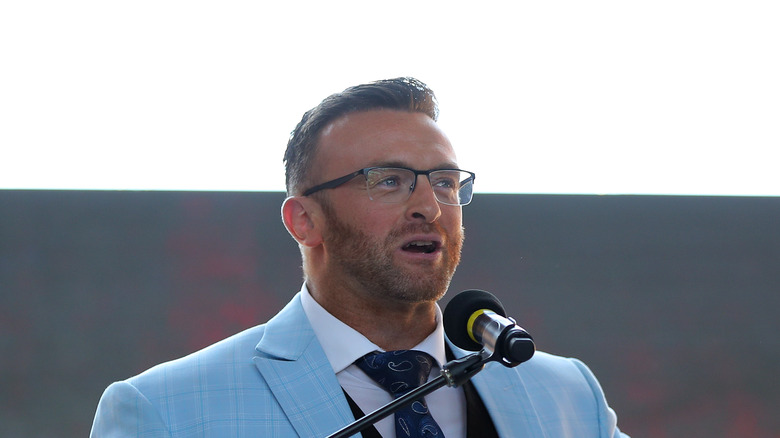 Omar Vega/Getty Images
It's safe to say that the wrestling world was shocked to see on Friday, during the season premiere of "WWE SmackDown," who the new "SmackDown" General Manager was — former NWA World Champion Nick Aldis. Aldis was introduced as the new GM by Chief Creative Officer Paul "Triple H" Levesque. Fightful Select has some backstage information on Aldis' contract.
Aldis first started in WWE this past summer in a producer role where his contract was essentially on a trial-run basis. Fightful has confirmed that Aldis' trial run is over and he's now officially with the company. So even when he was working behind the scenes in WWE, Aldis was considered a free agent and he was still wrestling at indie events. His last match was only six days before the October 13 episode, where he took part in the ACW (Appalachian Championship Wrestling) Bluegrass Con event on October 7.
Talent backstage who spoke with Fightful about Aldis had nothing but praise for the former Impact Wrestling star — he's eager, makes the most of his opportunity with the company, and is easygoing.
It's worth mentioning that even with his 20 years of in-ring experience, Aldis has never wrestled in a WWE ring. Aldis has taken over Adam Pearce's role as the "SmackDown" GM. As a result, Pearce will be going to "WWE Raw" as their GM. Fightful noted that before Pearce was hired by WWE, the company had its eyes set on bringing back MVP for the role, but he instead took an on-screen manager role, most notably for the Hurt Business.