More Details On Why Vince McMahon Backed Away From WWE Creative Reportedly Revealed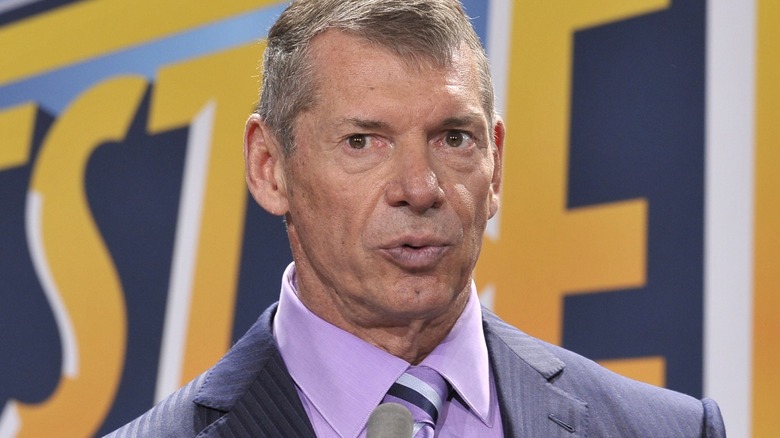 Michael N. Todaro/Getty Images
The roles of Vince McMahon and Paul "Triple H" Levesque in WWE's creative department appear to have changed. While the latter has been in charge of these duties for quite some time, McMahon is known for having a very hands-on approach when it comes to the company's television product. However, a report from Sports Illustrated states that Levesque is in charge in the wake of WWE merging with UFC to form TKO Group Holdings following the completion of the Endeavor sale.
According to the report, Ari Emanuel, the CEO of Endeavor, is behind the change as he believes that everyone in the company should focus on the jobs they've been assigned. McMahon is currently an executive chairman, and his main focus for now is to oversee media rights negotiations. As WWE's Chief Content Officer, however, it's Levesque's role to spearhead the creative direction of "WWE Raw" and "WWE SmackDown."
What's more, McMahon is said to have an iron-clad contract that protects him financially. However, there doesn't appear to be any clauses in the agreement that give him license to run the company however he sees fit. Emanuel has the final say over all matters.
Previously, it was reported that McMahon was involved in WWE creative prior to his spinal surgery, which led to him making several changes to the shows. That being said, it's believed that he stepped away from the role willingly to allow Levesque to steer the ship in that department.
As of this writing, McMahon is under investigation by the federal government, presumably in regard to the hush money payments he made to several women in the past. The outcome of the case remains to be seen.