Chris Jericho Explains Why AEW Is A 'Beneficial' Alternative To WWE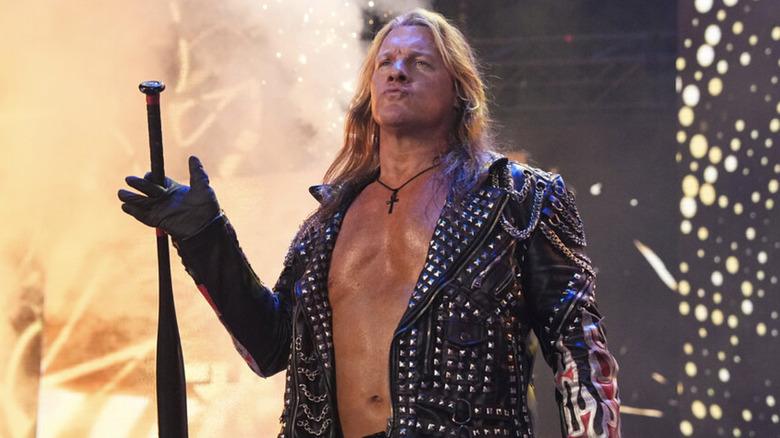 AEW
During a recent appearance on "The AEW-some Pod," Chris Jericho was asked about having alternatives in wrestling in the wake of Jade Cargill leaving AEW to sign with WWE.
"One of the best things about AEW, when we started, was it gave an alternative for not just the fans, but the guys and girls that are wrestling as well because it's always good to have an option," Jericho said. "It's kind of like being in a band or being on a hit sitcom where somebody leaves. One of the cast members leaves or one of the guys in the band leaves and you just have to continue forward. I think that's what kind of makes AEW so special and so beneficial to the business is you have a place to go if you feel you've run your course at the other place, and it works both ways."
Jericho cited Adam Copeland as an example of someone who recently made the jump from WWE to AEW as the former Edge felt like he had done everything he could do there after 25 years.
Jericho added, "When I left WWE at the time, I was like, 'I will never work for anybody other than Vince McMahon in wrestling.' And then the idea for Kenny Omega vs. Jericho at the Tokyo Dome came up and it was a pretty exciting concept and pretty cool idea, so I actually asked Vince if it was cool if I go do it. He was like, 'You gotta go do it, it's awesome.' Then you realize there's other places where you can go and realize maybe here in WWE I've reached a certain peak, that maybe you have done everything you can do in that environment. So to know New Japan or AEW existed, it just made options available."
If you use any quotes from this article, please credit "The AEW-some Pod" with a h/t to Wrestling Inc. for the transcription.