Why Adam Copeland Didn't Have To Spend Too Much Timing Thinking About His First AEW Promo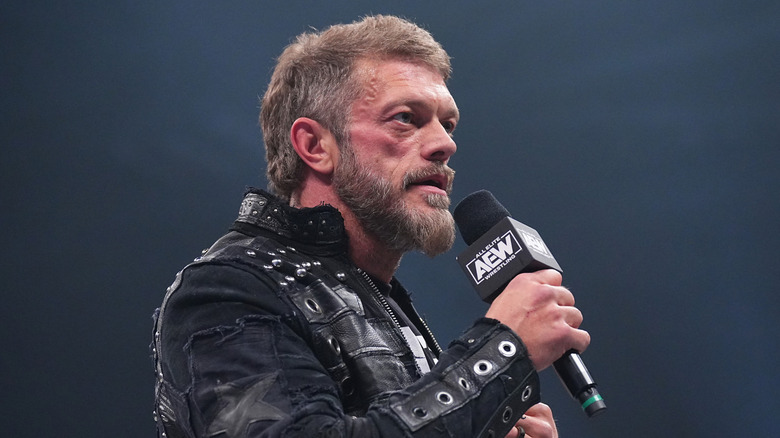 AEW
Adam Copeland's first AEW storyline might now be clear for fans, but that is something he had to kickstart with his initial promo during his "AEW Dynamite" debut. The veteran promised to deliver his mission statement to fans, but he admitted to the Toronto Sun, "I had no idea what I was going to say."
Copeland's first promo ended up being all about why he chose to join AEW in the first place, which he revealed was to finish his career teaming with his best friend, Christian Cage. Ultimately, the TNT Champion told his former partner to go and "F*** himself," kickstarting the storyline of them being against each other. But simply seeing the former WWE Tag Team Champions in the ring together was enough for many fans, which is why Copeland didn't need to worry about over-preparing.
"There's so much truth to our relationship that you don't need to script that stuff," he said. "I think that's when you kind of find magic within wrestling, when there's discovery out there and it feels a little dangerous and it feels a little off the cuff."
Despite Cage knocking back his idea of teaming up, the "Rated-R Superstar" is going to continue pushing to make the partnership happen. However, this now appears to be the start of an angle between them, which Copeland admitted they've tried to do before, but they weren't ready as performers.
"We weren't at the stage we are now in terms of what we can do from the storytelling aspect and years and years of experience and roads traveled and mistakes made and life happened," he said. "That's all happened to both of us now so we bring that extra life experience to the table."