AEW Star Bryan Danielson On What He Hopes To Take From The Next Year Of Wrestling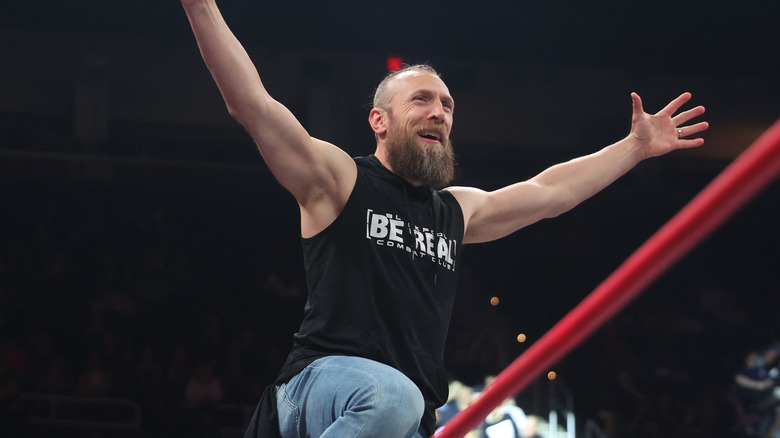 AEW
Ever since it was revealed that Bryan Danielson is in the midst of his final year as a full-time wrestler after making a promise to his children that he would wrap things up, fans have been busy thinking of all the potential dream matches he could have. One of those recently took place against Zack Sabre Jr., and while Danielson admitted there are certain things he'd like to do in the next year, he isn't attached to anything. Instead, a big focus for him will be on spending time with people behind the scenes.
"This is gonna be my last year being around them every week and I love these people," Danielson said to the New York Post. "Pro wrestlers a lot of times have very unique perspectives on the world and it's a unique atmosphere to be around. It's not taking any of the matches for granted and not taking any of the people for granted because they brought so much joy to my life."
Despite that, Danielson has been pushing himself heavily inside the ring with some violent matches as of late, particularly during his rivalry against Ricky Starks. The two have faced off in a strap match and a Texas Deathmatch which is something he does want to be careful about, as the purpose of him ending his full-time run is to focus on being a father. This is why he recently admitted that the idea of him competing in the G1 Climax is perhaps just a delusion.
"[It's] so when I'm done with this full-time wrestling I can be there for my family the way that I want to be there," Danielson said of how he's approaching his last year adding, "Like don't do anything stupid in your last year so when you come home you're not the same."