Kofi Kingston Identifies The Key To The Success Of Undisputed WWE Champion Roman Reigns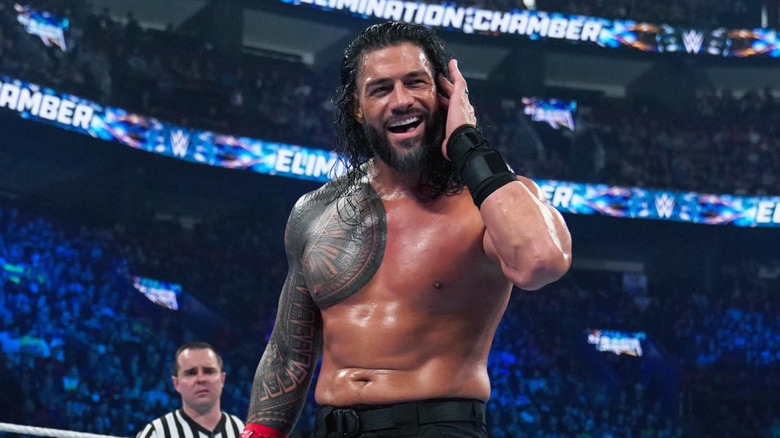 WWE
There's no denying that Roman Reigns has been the biggest name in pro wrestling in recent years, and former WWE Champion Kofi Kingston has highlighted the crucial factors behind his success.
In a recent interview with "Toronto Sun," The New Day member praised Reigns for his incredible achievements and pointed out one aspect that has been instrumental for "The Tribal Chief."
"If you go back and look what Roman started off as and what he is now, the difference is legitimate night and day. Being able to be yourself is, I think, the key to really going to the next level and really immersing yourself in your character," argued Kingston. "It makes it a lot easier when there's a little bit of yourself in there."
Kingston called Reigns one of the greatest of all time, stating that the Undisputed WWE Universal Champion can be spoken of in the same breath as the likes of John Cena and The Undertaker. The "WWE Raw" star believes that Reigns has achieved tremendous success in his own unique manner, despite taking some time to adjust to the business. 
"He kind of got thrown into the fire. Granted, he was with The Shield, Seth (Rollins) and Dean Ambrose, initially, where he was allowed to kind of be the big dog, but I think he took that time to really absorb the business and grow and sure enough, when he got the chance to really soar, he did that, beyond measure," said Kingston.
Kofi also drew parallels between himself and Reigns, as both of them evolved from characters that initially didn't necessarily resonate with the audience –- Kofi from his Jamaican character to his later persona and Reigns from "The Big Dog" gimmick. It seems that nothing can stop Reigns at the moment, with his reign as the Undisputed WWE Universal Champion crossing 1,140 days.