Ted DiBiase Opens Up About Not Seeing What Other People Saw In WWE's John Cena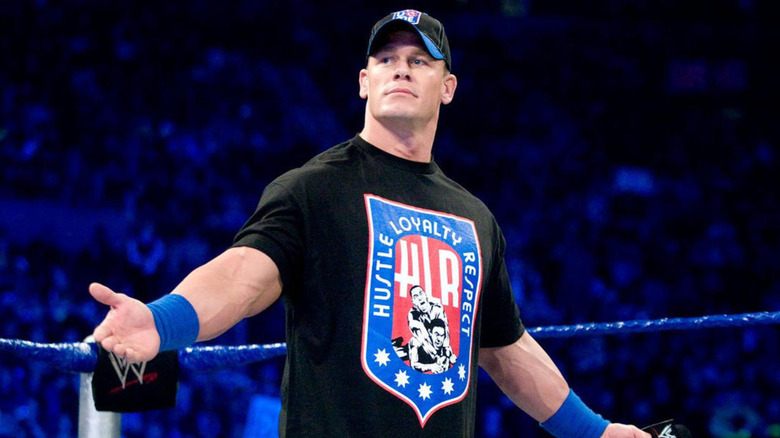 WWE
WWE legend Ted DiBiase was skeptical about John Cena being a success in WWE in his early years with the promotion and didn't understand what WWE saw in him.
On a recent edition of his "Everybody's Got A Pod" podcast, the Hall of Famer discussed his return to WWE in 2004, talking about the stars that he worked with in his job as part of the WWE creative team. He revealed on the podcast that he didn't quite grasp what WWE saw in John Cena when they first started pushing him.
"John Cena's a great guy. But, it's kind of like, I didn't see what other people saw in John," said DiBiase. "But, at the same time — and again, that's just ... that's not a knock on him — it was kind of like, they [WWE] saw other things, apparently, that I didn't see. I liked him, but I didn't look at John Cena when they first were pushing him and [think,] 'Oh, god, this guy is going to be huge.' I just didn't see that."
But, DiBiase is happy that Cena has gone to prove him wrong to become one of the best in the history of WWE. "But, I'm glad he disappointed me," joked "The Million Dollar Man."
DiBiase made his return to the company in 2004, around the same time that Cena began to make waves in the business, eventually winning his first world title in 2005. The WWE legend wasn't the only person unsure of Cena's potential in the company, as Cena himself had doubts about his future and thought that he wouldn't be able to make it in the company.
It seems that Cena's Hall of Fame career, which has spanned two decades, could be coming to an end soon as the 16-time world champion teased retirement recently.