WWE Raw Star Is Waiting For The Day She Can Face Jade Cargill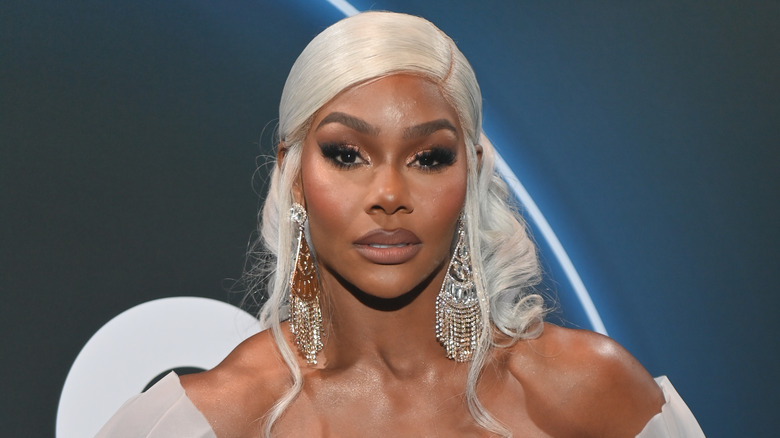 Prince Williams/Getty Images
Tonight on "WWE Raw," Rhea Ripley is set to compete in a non-title match against Shayna Baszler. However, ahead of that matchup, there is another incoming star that Ripley has her sights set on: Jade Cargill. Speaking to Sporting News Australia, Ripley revealed what she sees in the former TBS Champion.
"I'm very excited to see what [Jade Cargill] brings to WWE," Ripley said. "She's a big name, and a lot of people are watching and waiting for her debut. We don't know which brand she's going to be on yet. ... If it is 'Raw,' I mean — that's my show."
Cargill has, so far, made a single brief appearance on "Raw," "WWE NXT," and "WWE SmackDown," where Cargill came face-to-face with Charlotte Flair. While the company is still in the process of hyping her arrival and getting fans ready for her debut, it seems like Cargill will start imminently, based on her appearances over the last week. When Ripley eventually gets an opportunity to face Cargill one-on-one, it sounds like she'll be ready.
"If Jade wants to come to my brand, then I would love to step in the ring with her and show her exactly why Mami's always on top," Ripley continued. "I have watched bits and pieces of her from her time in the other ... company and she is fantastic. ... When someone believes in themselves, they are very hard to stop. But I'm also Mami, so I'm waiting for that day that I do get to step in the ring with her."
Ripley then complimented Cargill's undeniable athleticism before stating that she looks forward to the challenge that Cargill presents in the ring. Though it's impossible to say when, it appears inevitable that the two will wrestle at some point down the line.