Jade Cargill Makes First WWE SmackDown Appearance, Encounters Charlotte Flair Backstage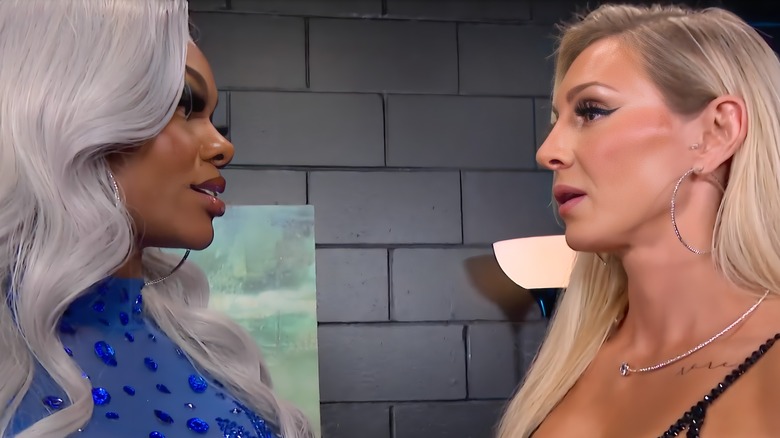 WWE
After signing with WWE last month, former AEW TBS Champion Jade Cargill has been inching closer and closer to her official WWE debut, and Friday night brought the latest move — her first backstage appearance on "WWE SmackDown," which featured the first-ever face-off between Cargill and "The Queen," Charlotte Flair.
The segment was brief, but memorable, as Flair turned away from her conversation with Adam Pearce in his office to find herself suddenly face-to-face with Cargill, who only smiled. Paul "Triple H" Levesque then entered the frame and prepared to introduce Cargill to Flair, but Flair already knew who she was. The two exchanged tense pleasantries before Flair walked away.
This was Cargill's third appearance on WWE programming — her official on-camera debut came at WWE Fastlane earlier this month, with her second coming on Tuesday's widely-viewed episode of "WWE NXT." Both appearances were backstage segments like this one that involved Levesque and Shawn Michaels, respectively. The Charlotte encounter is Cargill's first on-camera meeting with an active WWE star, and one who many fans are eager to see Cargill compete against — though it's notable that in a recent Wrestling Inc. poll, Flair handily lost a fan vote for preferred Cargill opponent to Bianca Belair.