Why Eric Bischoff Thinks WWE's Logan Paul Deserves More Credit From Wrestling Fans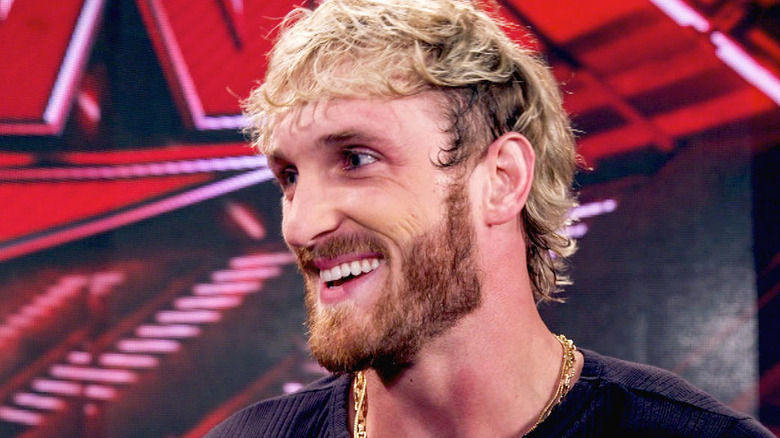 WWE
Logan Paul defeated Dillon Danis in a boxing match this past weekend. After that bout, "The Social Media Megastar," who has previously performed in seven WWE matches, called out current WWE United States Champion Rey Mysterio. During an appearance on his "83 Weeks" podcast, WWE Hall of Famer Eric Bischoff had a message for the hardcore wrestling fanbase who may be upset about Paul's potential return to WWE.
"My advice to [the] hardcore wrestling audience who may take offense ... pull your head out of your a**," Bischoff said. "Logan Paul is great for the wrestling industry. Logan Paul has brought in mainstream viewers who might not otherwise bother to check out WWE or professional wrestling in general. 
"And to not appreciate that or give Logan credit for what he's doing isn't a sign of your undying loyalty and devotion to professional wrestling; it's a manifestation of ignorance and not understanding how important it is that people like Logan Paul and Bad Bunny come to the world of professional wrestling and have a positive impact on it, as opposed to some of the people who are in professional wrestling and have been for a long time who have a negative impact on it."
'Good for the wrestling business'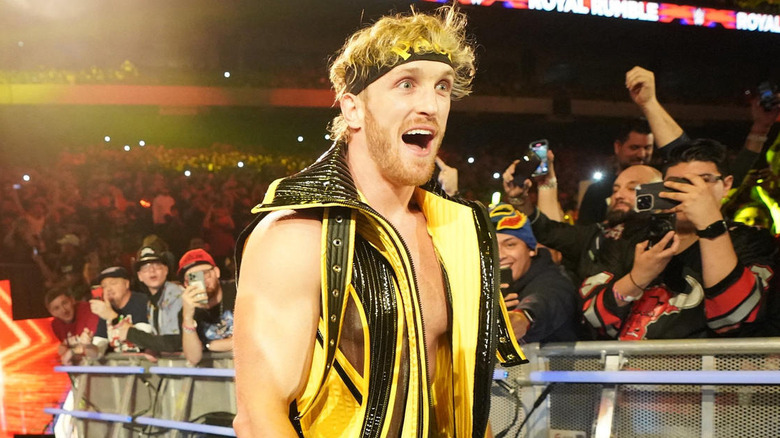 WWE
"Or the s*** stains that write about professional wrestling and have a negative impact on it," Bischoff continued. "So before people get up in arms and react emotionally because they feel like they're in that class of professional wrestling loyalists, all the nonsense that comes with it, just recognize that what's good for professional wrestling in general, what's good for WWE, what's good for AEW's business, is good for the wrestling business."
Paul's most recent match in WWE took place at SummerSlam 2023, where he defeated Ricochet in a one-on-one clash. The YouTube sensation renewed his WWE contract earlier this year after initially signing with the Stamford, Connecticut-based promotion last summer. During his post-match speech after defeating Danis, Paul said that he was heading back to WWE. It's likely that Paul will be traveling to Saudi Arabia to perform at the upcoming WWE Crown Jewel show. Paul unsuccessfully challenged Roman Reigns for the Undisputed WWE Universal Championship at that event last year.
If you use any quotes from this article, please credit "83 Weeks" with a H/T to Wrestling Inc. for the transcription.