Bully Ray Speculates On Authenticity Of Reports On CM Punk & WWE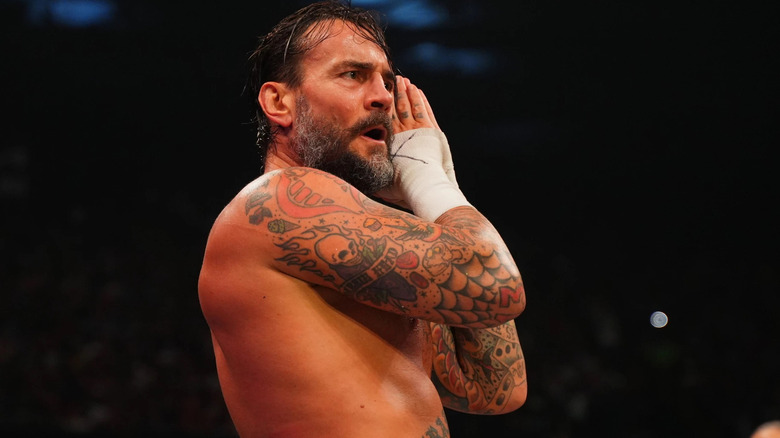 AEW
"Busted Open Radio" host Bully Ray thinks that the reports of CM Punk being turned down by WWE ahead of the upcoming Survivor Series in Chicago are a misdirection.
"I'm wondering if Punk is actually gonna be at Survivor Series," Bully said, "and this whole stuff ... about WWE saying 'Thanks but no thanks' is a ruse." Bully said that if reports of Punk being a toxic asset in the locker room are true, he's probably not worth the trouble, but Bully hasn't been getting that vibe from recent comments about Punk. 
"I go by what my own eyes see and my own ears hear," Bully said, noting that he's never dealt with the former AEW World Champion. "I've heard plenty of people put him over and say he really tries to help."
The WWE Hall of Famer stressed that he's only speculating, but also said he sympathizes with Punk, as he feels that he's been misunderstood in the past in the same way that Punk has.
"There is a chance that Punk is a very misunderstood personality," Bully continued. "When you are brutally honest in the wrestling business ... you're normally in the ultra-minority, and people don't know how to deal with brutally honest people in wrestling." Bully isn't the only one who thinks this way, as fellow WWE Hall of Famer "Road Dogg" Brian James also believes Punk hasn't done nearly enough to damage his reputationin the morally murky professional wrestling business.
Whether Punk is going to be in Chicago or not, WWE is making major preparations for the November 25 premium live event, recently opting to strip back the event's production and open up even more tickets due to an increase in demand.