WWE Hall Of Famer Questions Whether CM Punk's Wrestling Reputation Is Really Damaged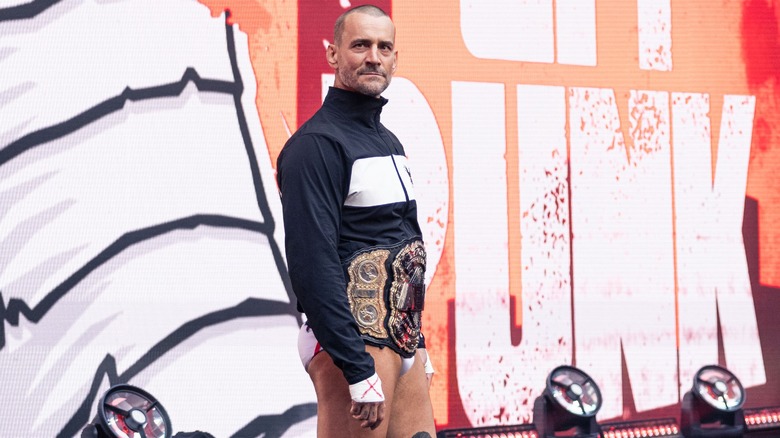 AEW
CM Punk's tumultuous exits from WWE in 2014 and AEW in 2023 have given rise to the narrative that the "Best in the World" is damaged goods and not a good influence on a locker room. However, WWE Hall of Famer "Road Dogg" Brian James believes the narrative is likely false and that it's unfair to write off Punk without knowing the full story of his AEW departure.
"Is his reputation damaged? That's the question I would ask," James said on his "Oh You Didn't Know?" podcast. "His reputation in what? Wrestling? Come on, man! There's so much more than wrestling. Does he have a reputation that he needs to protect? I don't know. From everything we heard [about his time in AEW], he did come off as the negative actioneer. But, was he? Because we don't really know what happened. We didn't see and hear everything — it's just [that] everybody guesses and speculates."
James had previously earmarked Punk as the only talent from AEW that he'd want to see in WWE, referring to the "Second City Savior" as a needle mover who could help bring more eyeballs to the WWE product. Subsequently, after Punk was fired by AEW, James said he was unsure if WWE CCO Triple H wanted to bring back the controversial star. 
As of this writing, it's unknown if a Punk-WWE reunion is truly on the cards, with conflicting reports emerging about Punk returning to his old stomping grounds. According to Dave Meltzer, WWE management recently turned down Punk's desire to return to the promotion but also noted that WWE could have a change of heart down the road. With Survivor Series taking place in Chicago next month, fans have been buzzing about Punk's possible WWE return in his hometown.