Reported Details Behind WWE's Decision On CM Punk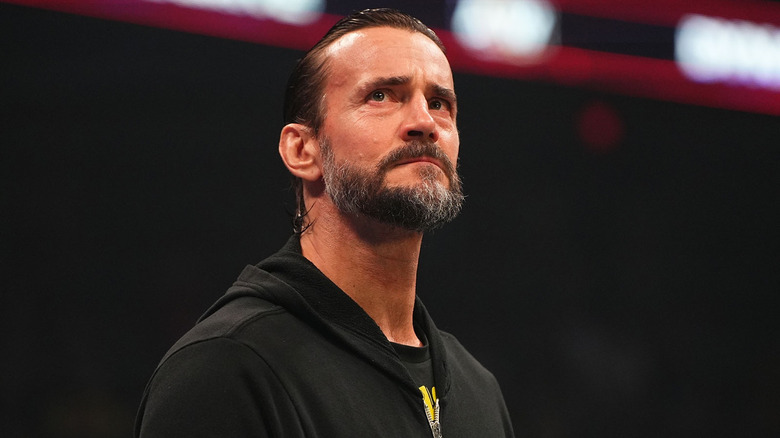 Vivien Killilea/Getty Images
The chances of CM Punk heading to WWE grow slimmer and slimmer with each new report, it seems. On the latest "Wrestling Observer Radio," Dave Meltzer outright said that WWE turned down Punk. "[Punk] wanted to go there and the decision was a 'no,'" Meltzer said of recent reports that Punk was in touch with WWE over a possible return. "It was brought up to me that there's no such thing as 'no, forever' when it comes to WWE but it's 'no, for now.'" Meltzer also notes that there was a period where WWE could have possibly been open to a return for Punk, but it was reportedly during the time when Punk was still under contract to AEW, leading to co-host Bryan Alvarez pointing out that contracted wrestlers are not supposed to talk to competing companies.
"Like that never happens," Meltzer said sarcastically. It is possible, based on the timeline given by Meltzer, that he is referring to the time when Punk was on hiatus from AEW following his backstage altercation with The Elite at All Out. During this period, Punk visited a taping of "WWE Raw" in Rosemont, Illinois, where he reportedly spoke with WWE Chief Content Officer Paul "Triple H" Levesque, albeit briefly.
Punk was fired from AEW in September, following yet another backstage altercation, this time with Jack Perry at All In. There had been rumors that Punk and WWE were in talks for Punk to return at the upcoming WWE Survivor Series in Rosemont, but sources in WWE recently said there were not any current talks between the two parties.