Wife Of Former WCW Star Reveals Steve Austin Match That Almost Happened In WWE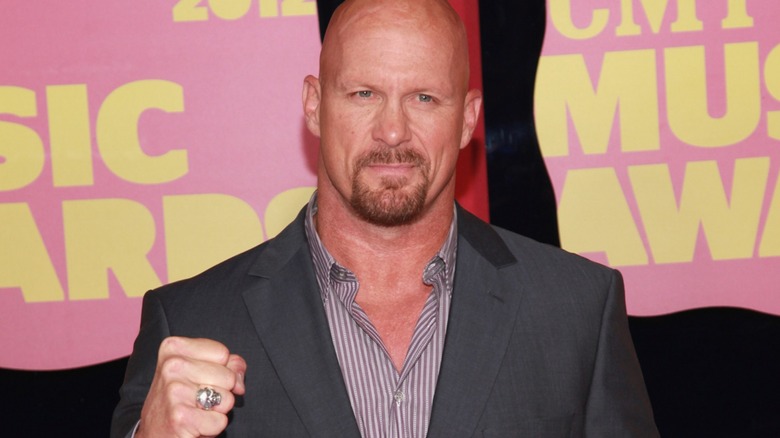 Taylor Hill/Getty Images
Steve "Mongo" McMichael nearly wrestled in WWE, according to his wife Misty.
In a new episode of the "Chicago Sports Podcast," Misty said that she was offered the opportunity to team with her husband in a mixed tag match against "Stone Cold" Steve Austin and his then-wife Debra, who was also McMichael's ex-wife. Misty said she regrets turning down the offer, now that her husband is suffering from amyotrophic lateral sclerosis (ALS).
"I didn't know he would get ALS, otherwise I would've done it," Misty said. "At the time, I was just thinking about getting him out of the business and keeping his body from injuries and I wanted him to live longer and was pretty selfish in my decision but I probably should've done that because it would've been awesome." 
Not only would the match have been a great opportunity for the former Four Horseman to have one last match, but would've marked his first time wrestling in a WWE ring. It would've also been his first appearance on WWE television since 1995 when McMichael was a member of Lawrence Taylor's entourage ahead of Taylor's match with Bam Bam Bigelow at WrestleMania XI.
The show's guest, WWE Hall of Famer Bill Goldberg, praised Misty for trying to get McMichael out of professional wrestling, saying that he'd suffered more injuries in pro wrestling than in pro football.
"When I met him [during McMichael's wrestling career], he had a broken arm, he had blood clots, he had all these wrestling injuries," Misty said, mentioning that McMichael also had football injuries. "If I had known ALS was coming, I would've said, 'Let's go!'"
Steve McMichael was recently admitted to intensive care as his battle with ALS progresses. But in August the wrestling and football legend was said to be improving following the hospital stay. McMichael was recently named a finalist for induction into the 2024 NFL Hall of Fame, with the committee meeting later this year to decide.