Why Nia Jax Is Excited To Wrestle Rhea Ripley & Raquel Rodriguez Following WWE Return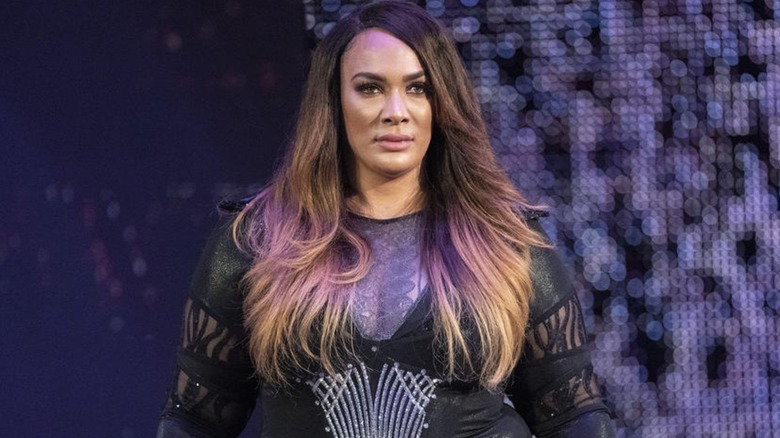 WWE
The scene within the WWE's women's division is different than when Nia Jax left it in 2021, but the star is back and ready to mix it up with new opponents. Jax was a recent guest on "After the Bell," and she talked about how the playing field has changed.
"Back when I first tried out, I've always been the bigger girl," Jax explained. "So seeing that roster, I'm like, 'how cool would it be to be a part of this big, powerhouse roster? Coming from a different era, this is a new era, so I'm going to have to change my entire way of working. It's going to challenge me mentally. It's going to be like a mental exercise.'"
Jax is excited to face Women's World Champion Rhea Ripley in a fatal five-way bout for the title in Saudi Arabia. Jax said she loves her and called her a powerhouse in the ring, and mentioned Ripley is the first person to make her bleed. She's also excited to face Rachel Rodriguez, comparing their recent match to the likes of two other larger-than-life performers. "I watched Bam Bam Bigelow getting up and going off the top rope and doing some crazy sh** being as big as he was ... people are like, 'Big people can do that?' And now I'm 'Oh, I can do these things.' So I'm excited about it," Jax said.
Jax's Time in Saudi Arabia?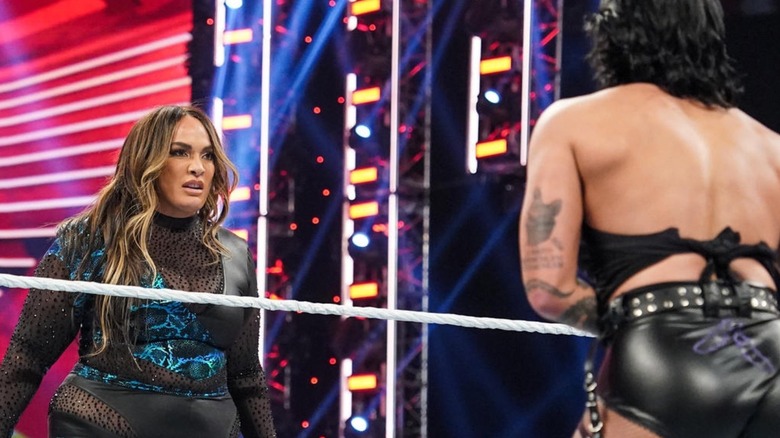 WWE
Heading into Crown Jewel, Jax said the women in the locker room have only seen a "little taste" of what she can do. She's aware that all the girls are trying to give her their best shot. "I think that all of these girls going for the title, I definitely feel like I'm the one to dethrone Rhea. She needs to be put in her place. She has her little Dom Dom that's over there talking his s***. All it does take is one simple Banzai Drop off the top where I squish [Ripley], and it's done."
While Ripley is her main focus in the fatal five-way, Jax said she's not taking any opponent in the match for granted. She called Zoey Stark an athletic, strong powerhouse. Shayna Baszler, she said, is impressive, because she "gave Ronda Rousey her walking papers." Baszler also broke Jax's arm in storyline a few years ago. Out of all of her opponents, Jax is looking forward the most to Rodriguez.
"She is a muscular bada** b**** and I cannot wait until we actually have a one-on-one moment where we just totally go at each other and see who comes out victorious. Which will be me," she said.
If you use any quotes in this article, please credit "After the Bell" with a H/T to Wrestling Inc. for the transcription.