Raquel Rodriguez Discusses The 'Curse' On WWE Women's Tag Team Titles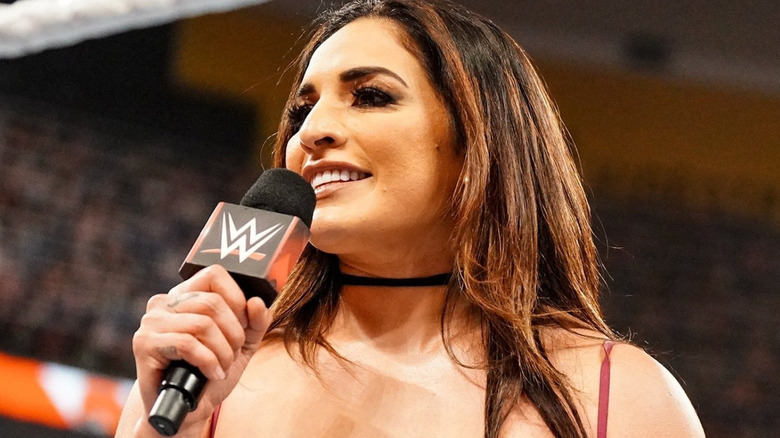 WWE
It is the spooky season right now, but the WWE Women's Tag Team Championships have seemingly been haunted by a hex this entire year, with multiple title reigns affected by injury. During an interview with The Dallas Morning News, former titleholder Raquel Rodriguez was asked if she believes in the so-called curse that so many WWE fans believe to exist. While Rodriguez generally isn't a superstitious person, the scuffed lineage of the WWE Women's Tag Team Championships has swayed her into considering it as a real possibility. 
"I do think there is a little bit of a curse," Rodriguez said. "Liv [Morgan] and I, from the very beginning when we started tagging together, we told each other that this was something we wanted to build up. We wanted to make the women's tag team titles something as important. They should be on the same level, on the same pedestal as the World Women's Championship, as any championship really on the WWE roster, even the men's ones ... But because of this curse, ... it's just really been affecting team after team after team. So I'm kind of relieved that right now I'm not in that picture at the moment, even though I miss my buddy Liv. But at the same time, I feel for Chelsea [Green], I feel for Piper [Niven] and I just hope that they're able to be the champions that I know they want to be representing those titles."
As of this writing, the WWE Women's Tag Team Championships have not been defended since the July 17 episode of "WWE Monday Night Raw," when Chelsea Green and Sonya Deville defeated Raquel Rodriguez and Liv Morgan to win the titles. Shortly after that reign began, Deville sustained an ACL injury, which resulted in Piper Niven stepping up as her replacement.