Sonya Deville On ACL Tear: 'My Life Has Been A Journey Of Trials And Tribulations'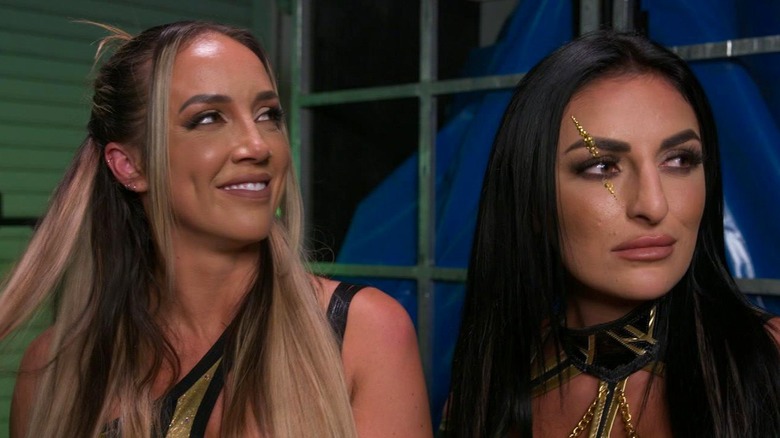 WWE
Sonya Deville has opened up about the injury she recently sustained, which will put her on the shelf for an extended period of time.
Deville confirmed a recent report which said that she has suffered an ACL injury, and went into detail about it on social media.
"As all of you probably already know and heard, I've torn my left ACL last week on 'SmackDown' in my match against Bianca and Charlotte. Obviously, I will be out for an extended period of time due to the fact that I have to get surgery tomorrow."
The WWE Women's Tag Team Champion thanked all the fans that have supported her and sent her well wishes on her road to recovery.
"Obviously, it's super bitter to say that it's come to an end due to an injury, especially it being my first injury in wrestling or sports in general," she said. "It's super disappointing and it couldn't have come at a worse time.
"My life has been a journey of trials and tribulations, just how so many others have been. We all go through ups and downs. But something that's always been part of my character and who I am is, I love being tested, I love testing my willpower and strength, and my mental and physical durabilities," said Deville.
She continued by saying that coming back from the injury will give her more motivation and passion for wrestling. Deville is one-half of the WWE Women's Tag Team Champions, which she holds alongside Chelsea Green. The duo won the title — which is the first championship for both superstars in WWE — on "WWE RAW" last month when they defeated Raquel Rodriguez and Liv Morgan.