Lexis King, Fka AEW's Brian Pillman Jr., Wins Official Debut On WWE NXT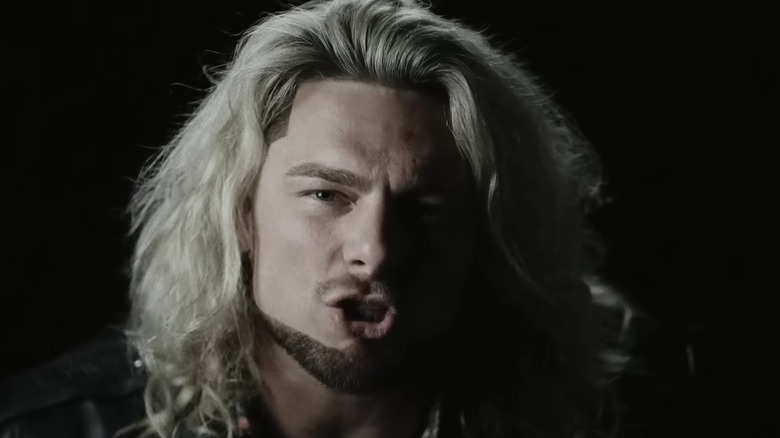 WWE/YouTube
The scion of "The Loose Cannon" has officially debuted.
On night one of the special "Halloween Havoc" editions of "WWE NXT," former AEW wrestler Brian Pillman Jr. debuted under his new ring name, Lexis King. King defeated Dante Chen in a brief but competitive match, getting the win with a rope-hung neckbreaker, which he called Dire Promises on the independent scene. The match was the culmination of a series of vignettes that saw King watch various clips of his father, Brian Pillman, as well as Pillman's colleagues praising the former WCW Cruiserweight Champion. King explained that his father's tragic death in 1997 left him bitter, lying to various veterans and legends about having a good relationship with Pillman and wearing the name of a man that he barely knew.
Pillman Jr.'s new name is a tribute to the family that he grew up with, Lexis being the name of his deceased sister, and King being the name of his step-siblings. Pillman Jr. wearing the King name is doubly poignant, as the former AEW wrestler had a bad relationship with the stepfather who shares the name. King joined the WWE developmental system at the end of August.