Taskmaster Kevin Sullivan Predicts The Winner Of WWE Crown Jewel Main Event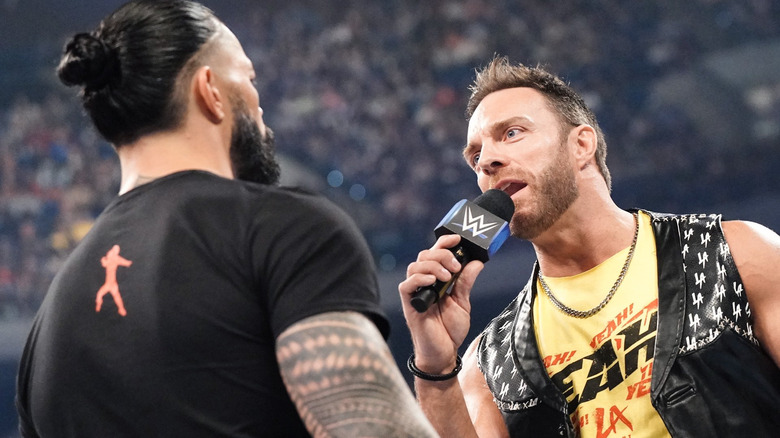 WWE
LA Knight will face Undisputed WWE Universal Champion Roman Reigns in Saudi Arabia at Crown Jewel, in what will be the biggest test of the popular superstar's main event credibility. On "Tuesday With The Taskmaster," Kevin Sullivan was asked how he would book the match between Reigns and Knight.
"Roman Reigns over, easily. I know it's gonna piss a lot of people off," Sullivan said. "The Taskmaster" said that he's a massive Sami Zayn fan, as well as a fan of Kevin Owens and Drew McIntyre, which leads the wrestling legend to believe WWE has enough babyfaces at the moment. "They don't need another one and LA Knight is a very special piece of talent." Sullivan points out that Reigns was the champion of the company when WWE struck a deal with Endeavor to merge WWE and UFC together into a $21+ billion organization, a deal which only finalized last month.
"LA Knight goes over, you come back, your ratings drop," Sullivan said. His co-host picked up what Sullivan was putting down, saying that WWE now has to answer to Endeavor, who will be looking for the company to be as profitable as possible, and a risky move like changing the title could threaten those financial hopes. Sullivan isn't the only one who thinks it's not Knight's time. WWE Hall of Famer Bully Ray also thinks Reigns will win the match on November 4, but believes that it will be an opportunity for Knight to win over any current non-believers in the stands and backstage.