Baron Corbin Considers His Future Amidst Tenure In WWE NXT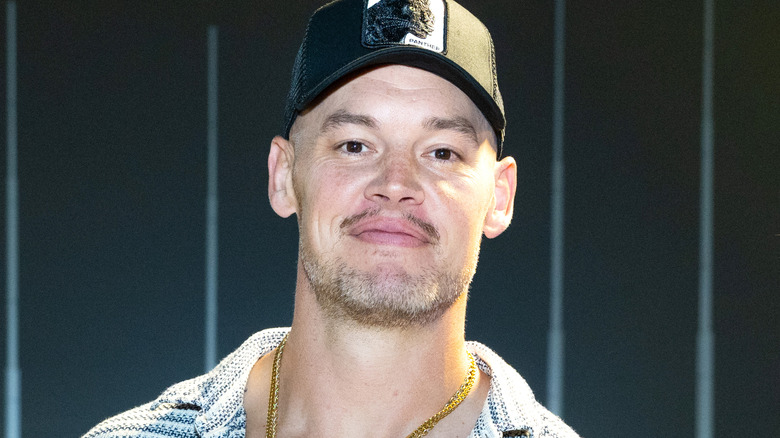 Amanda Edwards/Getty Images
Baron Corbin's momentum has elevated immensely since returning to "WWE NXT" in late May, apparently so much so that Corbin is pondering the idea of staying in WWE's developmental territory for the remainder of his wrestling career. During a recent episode of "Insight With Chris Van Vliet." Corbin weighed the possibilities of his life beyond the ring. Before that time arises, though, Corbin has begun contemplating how he'd like to finish his run in the wrestling world first.
"I have a four-year-old and a one-and-a-half-year-old, and I'm going like, 'I want them to see me wrestle and remember it too.' Then I'm going, 'Well, if it ends tomorrow...' It's an internal struggle for sure, because I love what I do," Corbin said. "I love traveling. Even my wife is like, 'Would you stay in NXT for the rest of your career?' And I'm like, 'Maybe,' because I love traveling and performing in front of these different audiences and experiencing the different cultures and the different cities and countries and places throughout the world, from performing in Philly to Texas to Seattle to Toronto to Japan, to China to South America, to Mexico to Saudi Arabia. All of these countries I've been to and experienced the food and the city and the people and the appreciation for what we do. It's going to be a very hard pill to swallow some day when that is gone, because that's what you appreciate, is for me, those things."
Corbin joined the WWE system in 2012 after parting with his career on the football field. Since entering WWE, Corbin has one title reign to his name — that being the United States Championship, which he won in 2017. After seven years on WWE's main roster, Corbin resurfaced on "NXT" programming this year, sparking notable feuds with the likes of Gable Steveson, Carmelo Hayes, and Bron Breakker.
If you use quotes in this article, please credit "Insight With Chris Van Vliet" and provide an h/t to Wrestling Inc. for the transcription.